Two Bucks Fire Stations To Merge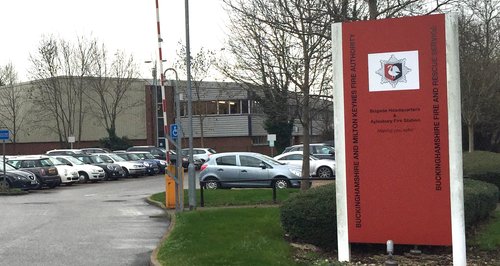 Plans to merge fire stations at Bletchley and Great Holm have been approved today (10th February.)
They'll move to a new "blue-light hub" site in West Ashland.
Chief Fire Officer Jason Thelwell said: "I am pleased that the Fire Authority has decided to move forward with this innovative scheme. Officers have worked hard to ensure that a full range of views has been considered.
"I wish to reiterate what this proposal will bring to Milton Keynes. Our response standards, which are some of the best in the country, will continue to be met. There will be no loss of fire engines, there will be no redundancies, and the scheme will save the taxpayer in the region of £6 million over the next 10 years.
"It is important that Buckinghamshire Fire & Rescue Service continues to evolve and to look at different ways of providing services along with our blue-light partners. An example of this is our joint work with South Central Ambulance Service, which has already resulted in our staff attending more than 4,000 medical emergencies.
"We have some of the best staff in the country, who continue to reduce the number of fires and other incidents in our community. They are committed to providing the very best service.
"Back in September, when we launched a public consultation into the proposal, we acknowledged that moving long-established fire stations was a sensitive issue.
"I would like to thank everyone who has shared their views with us over the past five months and for engaging so well with this debate.
"Now that the decision has been taken, we will provide regular updates on our progress with the plan, and continue to provide reassurance to the public."
More than 2,000 people have put their names to a petition against the plans, though, saying response times will go up, putting lives in danger.