UK Terror Threat: No Army In Bedfordshire
16 September 2017, 08:19 | Updated: 16 September 2017, 08:23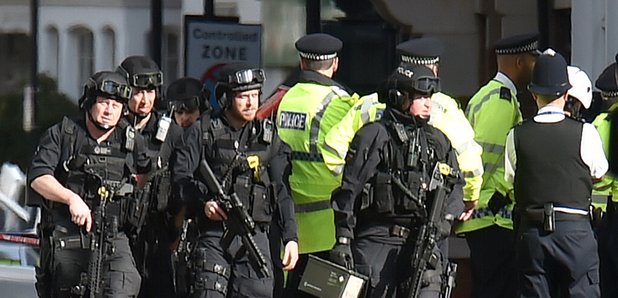 Bedfordshire Police say they're not expecting the military to be assisting the force in keeping the county safe after yesterday's terror attack in London.
It's after the Met Police say the army will be guarding key locations in the capital, to free up around 1000 Met Police officers.
The Prime Minister last night announced the Joint Terrorism Analysis Centre raised the threat level from international terrorism to 'critical'.
The change in threat level from 'severe' follows the attack in which an improvised explosive device was detonated on a tube train at Parsons Green Tube Station at around 8.20am yesterday.
The national assessment is that a terrorist attack is highly likely and a further attack may be imminent
The 'Critical' level though is a national status, but although the public will see an increased armed policing presence in Bedfordshire, the force says it is not currently expected any military personnel will be deployed to Bedfordshire.
This will be reviewed on an on-going basis.
The force has already increased the number of police officers on patrol in key locations in the county, and is reviewing its road policing and armed policing capabilities with neighbouring forces Cambridgeshire and Hertfordshire.
Bedfordshire Police Chief Constable Jon Boutcher, regional lead for Counter Terrorism, said:
"Our thoughts are with everyone affected by the incident in Parsons Green. Such attacks are an attack on us all. Those responsible seek to undermine society by spreading discord, distrust and fear.
We must stand together against terrorism. We are fortunate to have strong relationships with our communities across Bedfordshire. We must not let incidents such as this divide us.
We have well-rehearsed plans in place to respond to major incidents and we are working with our partners to address the current heightened threat to best protect the public.
People are likely to see an increased policing presence across the country and at key sites, such as transport hubs and crowded places. People should remain vigilant and alert but not alarmed.
We would encourage communities and individuals to report any suspicious activity to the police by calling the confidential national police hotline on 0800 789321 or 999 in an emergency."
Advice for the public:
:: Remain alert at home, work and when out and about, but do not be alarmed. Report suspicious activity to the police by calling or visiting the Anti-Terrorist Hotline on 0800 789 321 or gov.uk/ACT
:: Report online terrorist and extremist material online by clicking on gov.uk/ACT
:: If are caught up in a firearms or weapons attack we urge you to Stay Safe by following the 'RUN. HIDE. TELL' advice: RUN, if you can; HIDE if you can't run; TELL, when you can, the police what's happening. Further advice is available at:
http://www.npcc.police.uk/NPCCBusinessAreas/WeaponAttacksStaySafe.aspx