Virgin wants distance passengers to pre-book
24 April 2019, 12:04 | Updated: 24 April 2019, 12:07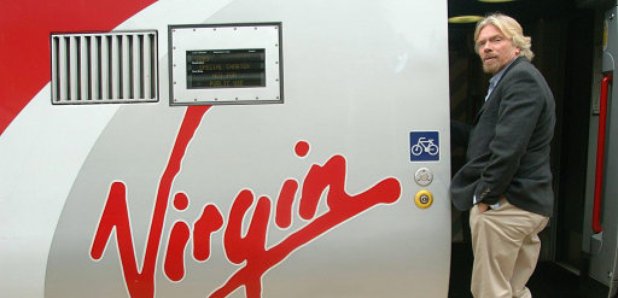 Virgin Trains has told the Government's Rail Review - passengers should not be allowed to board long-distance trains without a reservation.
The firm says passengers should only being allowed to board by booking a ticket - because accepting people just turning up - often leads to over-crowding.

READ MORE:

Rail passengers should not be allowed to board long-distance trains without a reservation, according to Virgin Group.

The firm, said inter-city services should use the Eurostar model of requiring customers to book a ticket and a seat for a particular train.

Operators are currently often obliged to accept walk-up fares, meaning they have no control over the number of people getting on a particular train unless it is deemed unsafe.

They are also obliged to stick to rigid timetables which results in them running trains even when demand is low.

In its submission to the Government-commissioned Rail Review, Virgin Group said this leads to some trains so packed that passengers are forced to stand for several hours, while others are mostly empty.

It called for ticketing to be simplified by introducing dynamic pricing, which would lead to higher prices for popular trains and lower prices for less popular trains.

Virgin Group also wants the franchising system for long-distance routes to be replaced with an auction for train slots, in a similar way to how airlines secure the right to operate flights from airports.

It gave the example of London to New York flights being offered by numerous airlines, and said multiple rail firms could operate major routes such as London Euston to Manchester.

Competition between operators would prevent passengers being squeezed in a drive for profit as they would have the option to switch to a rival company if standards dropped, Virgin Group's submission stated.

It claimed that selling the slots without an expiry date would give companies more chance to respond to economic turbulence, whereas the franchise model means there are only a few years to recoup any losses.

An auction would generate a "significant one-off boost in tax receipts" while operators would also commit to a certain percentage of their profits from each slot going to taxpayers, Virgin Group added.

The Rail Review is being chaired by former British Airways chief executive Keith Williams, and his inquiry will conclude in the autumn.

Virgin Group's submission was written before the recent decision by the Department for Transport (DfT) to disqualify Virgin Trains' bid to continue operating West Coast Main Line services due to a row over pensions.

The winning bidder for the new West Coast Partnership franchise - due to be awarded in June - will be responsible for services on both the WCML from March 2020, and designing and running the initial HS2 high-speed services from 2026.