Waddesdon Air Collision
17 November 2017, 18:14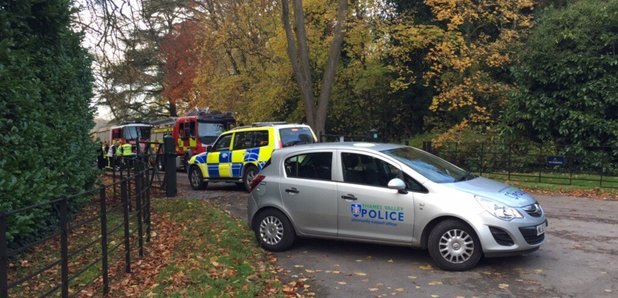 Firefighters currently assisting other emergency services at scene of a mid-air crash between an aircraft and a helicopter at Waddesdon, Buckinghamshire.
6pm LATEST ROUND-UP
A mid-air collision between a helicopter and a two-seater plane has resulted in a "number of casualties", emergency services said.
Both of the aircraft are understood to have come from Wycombe Air Park and collided near Waddesdon, in Buckinghamshire, shortly after midday.
Air crash investigators were called to the crash site, which usually only happens for light aircraft incidents when fatalities have occurred.
They were joined in the dense woodland by paramedics, firefighters and Thames Valley Police, who said the first priority was "preservation of life".
A spokeswoman for South Central Ambulance Service said: "There have been a number of casualties at the scene, but at this stage this is all we are able to confirm.
A Notice to Airmen was previously issued to warn pilots the air field's air traffic control services would be closed during three 30-minute periods on selected days between November 7-30 due to a "staff shortage".
The crash occurred around half an hour after the latest closure was due to end.
The plane involved is a Cessna 152 with a capacity for one pilot and one passenger.
Built in 1982, it is owned by Airways Aero Associations, which is based at the air field, and had been flown for almost 14,000 hours as of May.
The aircraft suffered substantial damage to its landing gear, propeller and engine covering during a previous crash as it was taking off at Bodmin airfield in Cornwall in July 1993.
An archived report by the Air Accidents Investigation Branch shows the pilot admitted the accident was caused by his "misjudgement and lack of experience".
Waddesdon Manor, on the Rothschild family-owned estate near the Buckinghamshire crash site, described the latest incident as a "tragedy" and added it "did not happen at the manor nor have there been any casualties at Waddesdon Manor".
The manor is managed by the Rothschild Foundation, a family charitable trust, on behalf of the National Trust, who took over ownership in 1957.
RAF Halton, which is around 10 miles away, said no military aircraft were involved.
Wycombe Air Park is also known as Booker Airfield and sits around 20 miles away from the site of the crash.
It offers flight training for rookie pilots.
In May, a man was left fighting for his life after the helicopter he was travelling in with two other men crashed at the site.
*****
4pm LATEST
South Central Ambulance have confirmed there are "several casualties reported".
*****
3pm LATEST
Both aircraft involved in the mid-air collision near Waddesdon (helicopter and light aircraft), came from the Wycombe Air Park, near High Wycombe.
The crash site is near, but not in the grounds of Waddesdon Manor.
Waddesdon Manor say all their staff and visitors are accounted for and are safe.
*****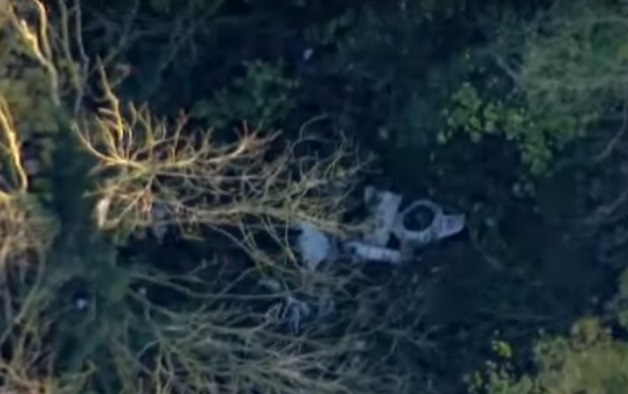 *****
2pm LATEST
Police say air crash investigators are being sent to the scene, but the priority is being placed on saving lives.
Two Urban Search and Rescue crews are also assisting as part of the fire service response.
Thames Valley Police? are co-ordinating the response to the crash and warned there will be disruption to surrounding roads for the rest of the day.
*****
Firefighters currently assisting other emergency services at scene of a crash between an aircraft and a helicopter at Waddesdon, Buckinghamshire.
Bucks Fire and Rescue say:
"Firefighters are assisting the other emergency services following a mid-air collision between a light aircraft and a helicopter near Waddesdon, reported at 12.06pm.
Three appliances and crews from Aylesbury, one from Haddenham, two from Oxfordshire, one from Berkshire and six officers are attending."
*****
PICTURES: Heart's Patrick Hildred and Sky News