Wellingborough Man Admits MK Manslaughter
9 June 2016, 17:21 | Updated: 9 June 2016, 20:04
A man from Wellingborough who left his partner to die when he suffered a fit, has been given an extended sentence of almost 14 years.
When 31 year-old hairdresser Ashley Gillard became ill, due to a cocktail of drugs he'd taken, Thomas White ignored his distress and left him to die in his new build flat in Wolverton.
But a court heard this afternoon he returned to the flat several days later in June last year, to set fire to it, to cover his tracks.
White barricaded the front door with a heavy chest of drawers to frustrate any rescue attempts, disabled the smoke alarm and removed the door handle.
Then as the fire took hold He left the property by climbing 80 ft down a rope from the balcony of the third floor flat.
At Luton Crown Court, 26 year-old Thomas White of Bibury Close in Wellingborough pleaded guilty to the manslaughter of Mr Gillard on the basis of gross negligence.
He also admitted arson being reckless as to whether the life of others was endangered as well as charges of theft and fraud, a further arson offence and two charges of taking vehicles without authority.
The judge said when Ashley suffered his fit, White had only thought of himself and he was angry because of the possibility he had been infected with the HIV virus saying: "You intentionally did nothing to help a fellow human being in what was a life threatening situation".
Ashley (pictured) is thought to have died on the night of Friday June 5 last year at his flat in Trevithick Court, Wolverton near Milton Keynes.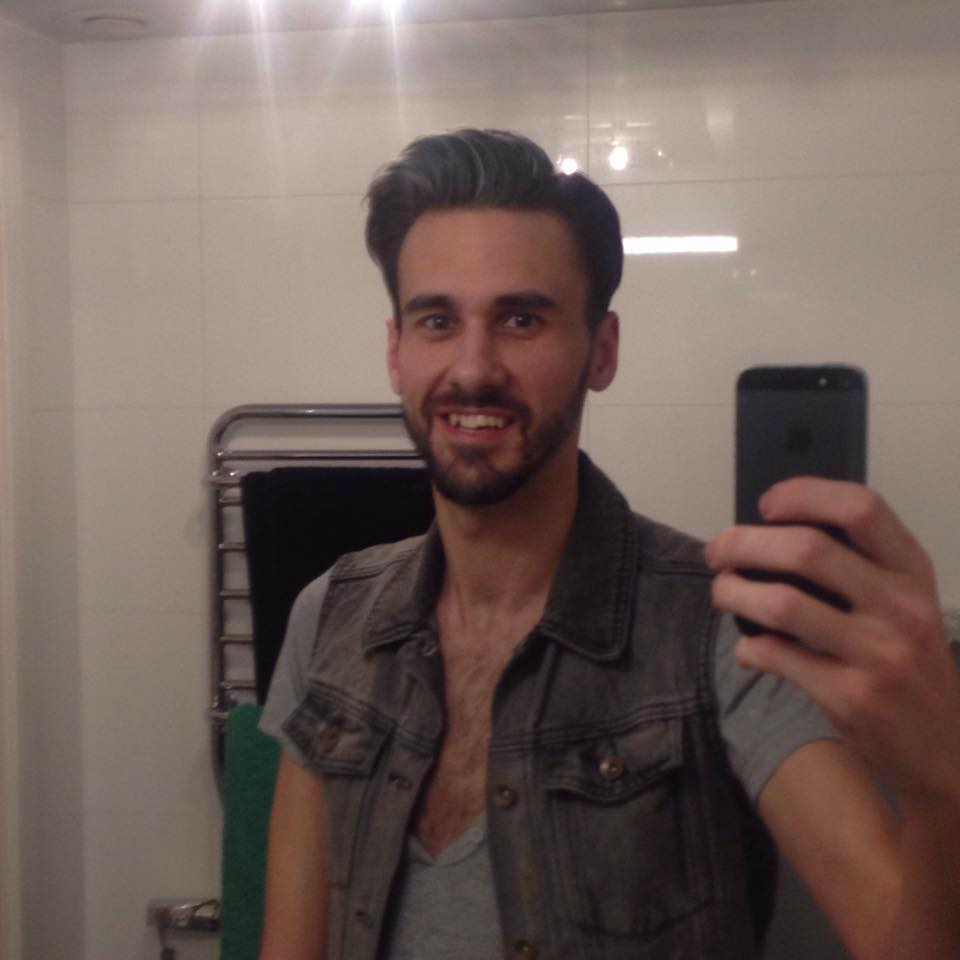 Over that weekend White had the dead man's phone and replied to messages he was getting to make make it appear he was still alive.
He also stole cars, a fork lift truck, and other property, and was seen on cctv visiting other friends, going to service stations, and even buying petrol he needed to start the blaze back at Ashley's flat
White was originally charged with murder, but the prosecution accepted his guilty plea to manslaughter by gross negligence.
Today the prosecution said they would be offering no evidence on the murder charge which was dropped.
In addition to manslaughter and arson he has also pleaded guilty to stealing clothing and credit cards from Mr. Gillard and another man, fraud by using one of the cards at Tesco, arson of a Peugeot car belonging to Mt. Gillard, theft of a generator, and taking a pick up truck and a BMW without consent, and two charges of possession of Class B and Class C drugs.
He was given an extended sentence of 13 years and nine months by Judge Foster.
White was told that the custody element of the sentence was nine years and nine months and the period he would be on licence following his release would be four years.
FAMILY STATEMENT
"We will never truly know what happened to Ashley on that day. It's something that will haunt us forever. We now begin our life sentence without Ashley. A huge thank you to the police, family, friends, Ashley's friends, our employers and work colleagues for your support throughout this horrific nightmare and for your continued support."