Westcoast mainline has £5bn upgrade
28 March 2019, 18:57 | Updated: 28 March 2019, 19:06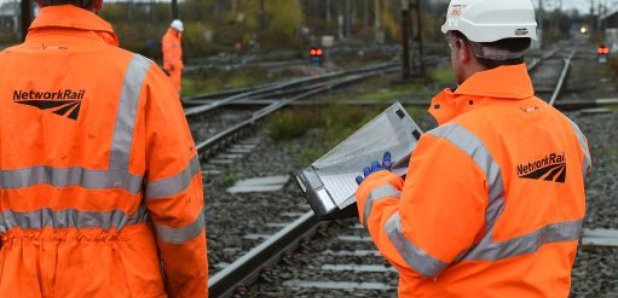 Rail passengers in Herts, Beds, Bucks and Northants set to benefit from a five BILLION pound investment in local rail services - over just 5 years.
Network Rail's been awarded the cash by the Government to upgrade what's described as the railway "bankbone" of Britain; the West Coast mainline (London Euston to Carlisle route).
It's the busiest mixed-use (passenger and freight) railway in Europe and the economic spine connecting Britain's main cities: London, Birmingham, Manchester, Liverpool and Glasgow.
In its funding package for the five years to 2024, Government has given LNW £5.7bn for its vital operations, maintenance and renewals activities supporting the region's business vision of "one team delivering brilliant service for customers and taxpayers."
Martin Frobisher, managing director for LNW, said:
"Demand is growing faster on LNW than any Network Rail region. In the five years to 2024, passenger demand is forecast to rise by 12% (2% a year) with freight demand set to increase 18% (3% a year).
LNW is the Backbone of Britain. We connect workers with jobs, families with loved ones and goods with markets. Over the next five years our primary focus is delivering brilliant service for the growing numbers of customers who rely on us."
He added:
"Our £5.7bn funding for core activities is a huge vote of confidence in LNW. It is also a big responsibility. We start this five-year funding period with a better plan than ever before. Together as an industry, we will deliver for customers and taxpayers."
Significant activities in LNW's 2019-to-2024 plan include:
Continued joint working with train companies to improve reliability of services in the North
£2.7bn of railway renewals - replacing track, bridges, points, embankments and structures
Major resignalling and track remodelling at Crewe on the West Coast main line
Work to develop the Midlands Rail Hub to increase capacity for passenger and freight trains
Supporting the safe and successful delivery of HS2, Britain's new high-speed railway
Supporting the delivery of the 2022 Commonwealth Games in Birmingham
Upgrading the signalling system for the Birmingham area
Construction of East West Rail Phase 2 - Bedford to Bicester
The introduction of new train fleets to improve capacity and reliability
Securing more than £300m of external funding for railway and station upgrades