Woodland Group Slam HS-2 Green Corridor Plans
25 June 2018, 15:41 | Updated: 25 June 2018, 16:13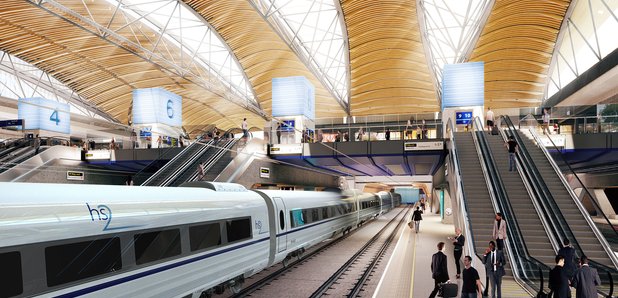 The Woodland Trust have today slammed plans for a new green corridor to run alongside much of the planned new High Speed Two railway.
It's after HS2 set out plans to deliver a "green corridor", consisting of new wildlife habitats, native woodlands and community spaces to help integrate the new line into its surrounding landscape and environment.
HS2 say the scale of planned works will be largest ever undertaken by an infrastructure project in the UK, with a network of environmental projects stretching from London to the North of England.
Along the Phase One route, which covers 216km from London to the West Midlands, the green corridor will encompass:
7 million new trees and shrubs, including over 40 native species, specific to each location. The new native woodlands will cover over 9 square kilometres of land
More than 33 square kilometres of new and existing wildlife habitat - equating to an area the size of 4,600 football pitches. That's an increase of around 30% compared to what's there now
Tailor-made homes for wildlife, ranging from bat houses to 226 new ponds for great crested newts and other amphibians
Earthworks and landscaping which will re-use around 90% of the material excavated during construction
The potential to support community projects and develop amenity spaces such as access routes, public parks, open spaces and nature reserves.
As the corridor is being delivered, HS2 is encouraging local people and organisations to get involved in everything from landscape design to tree planting. This includes supporting local environmental projects through its various community funds.
However, all this appears to have cut very little sway with the Woodland Trust.
Victoria Bankes-Price from the Trust described the destruction anicent woodland with newly planted trees, as like 'smashing a Ming vase and replacing it with bargain basement crockery.'

Ms Bankes-Price added: "HS2 is trying to pretend it is not the most environmentally destructive infastructure project the UK's seen in decades".