Love Is On The Air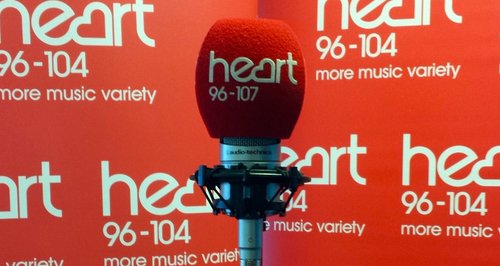 This Valentines Day, Love is on the air across Herts, Beds, Bucks & Northants! And to help you out, Stuart & Natalie are setting up a live microphone at Tesco Riverfield in Bedford and at Tesco Mereway in Northampton!
If you head down there between 7am and 9am you can leave your 'lovey dovey' messages, dedications, and generally soppy-ness! Just walk up to it and say what you like! Maybe even a proposal?

Check out the Google maps below to find the nearest 'Love Is On The Air' microphone to you! And with plenty of free parking at both locations, there's no excuse not to swing by and give the ultimate Valentines gift... a lovey dovey mention on Heart Breakfast with Stuart & Natalie.

Come and find us at Tesco, Mereway in Northampton ...
Or find us at Tesco Riverfield in Bedford