Live Your Horoscope with Ivan & Emma
3 January 2018, 14:34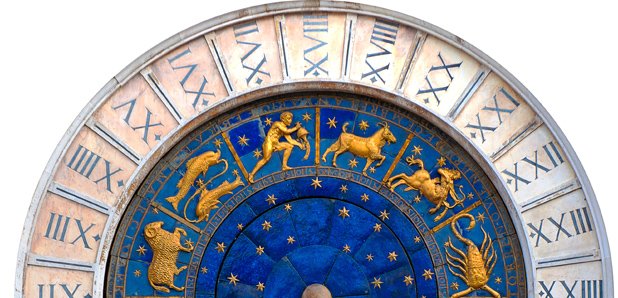 Ivan didn't want to give up alcohol for January. He didn't want to give up food either. And he certainly didn't want to have one of Emma's Nutri-Bullet shakes every morning. So Ivan has decided to 'live by his horoscope' ... everyday throughout January'. And for the final week of January YOU decided that Emma should join in and live her life by horoscope too! You can follow their journey here and watch ALL the videos right here... and a huge thank-you to everyone who helped us with all the activities!
Thursday February 1st - Best Bits!
Throughout January Ivan & Emma have been living their lives by horoscope.Here are their best bits!
Wednesday January 31st
As this long month ends take a leap of faith into February... perhaps in the company of a friend. A person with which you're affiliated might want to take a trip together, perhaps to a place associated with adventure or exciting traditions. Take time to breathe in winds, take in the sights, and jump in to February with both feet….together!
Tuesday January 30th
There is a lot of energy right now that can cloud your priorities. You need to wash off the confusion and expectations will be easier to decipher. The moon is high in your sign and it is, of course, year of the earth dog. Get in touch with your inner canine to help to distinguish between what you want to do and what you can do. Cleanse and simplify your emotions.
Monday 29th January
For you, this week is about self-expression and laughter. You can be very creative so you may be tempted to try something on your own which will makes other smile. Stand up, as colleagues are right behind you on your quest to boost morale. It's good to know you have a supportive team.
Friday 26th January
2018 is the year of the earth Dog who works in surprising ways across the Chinese Zodiac. Dogs are very positive and like to please. You need to channel this. If you have children you can make forever memories with them by simply saying YES. Fantastic opportunities will present themselves this weekend even if it is from your children's perspective. Luck will follow!
Thursday 25th January
"The astral alignment makes this a positive time to use your charm and influencing skills! Your water sign can be lonesome so go forth, light up the room! A cheeky wink could seal the deal for you today and there's every chance this will lead to lots of interesting conversations, lots of things in common, much to laugh about, and possibly something for nothing.
Wednesday 24th January
Close relationships may seem to be on a razors edge due to you making plans with a loved one. It may be best to set plenty of little goals so no arguments break out. Be mindful you may be on thin ice. You should lighten your mind and allow any problems to slide.
Tuesday 23rd January
On Tuesday morning YOU voted in favour of Emma finishing January living HER life by horoscope by 53% to 47%. So Emma will now be living her life by horoscope for the rest of the month...
Tuesday 23rd January - Horoscope for Emma
Your mind is in a period of great activity and your curiosity about the world around you is practically insatiable. You're interested in anything and everything. You want to fly high like an all seeing soaring eagle to get a good view of everything below you. Nothing could get in the way of your thirst for knowledge if you are above the clouds...
Monday January 22nd
Friends know the traits of the Cancerian male show he is truly one of the best father figures around. With recent events out of your control you have lost touch with this side of yourself. If you're single, it's time to be introspective, If you're in a long term relationship it's a good day to work on all those things in your life that need a lot of attention, the things that haven't yet found a permanent place in your life.... Expect some changes to your sleeping patterns!
Friday January 19th
You may have preferred not to acknowledge your own psychic abilities in the past, but today they could prove impossible to ignore. Cancerians rarely gamble since you wouldn't want to jeopardise your security as a rule. Let it be time to take that gamble and play with your nest eggs. Get a friend to help you. Abilities like this increase your understanding of others as well as yourself.
Thursday January 18th
Worry and fears have been on your mind lately, due to the lunar alignment of your sign. Cancerians are represented by the crab, and despite having a tough shell are sensitive and need to create balance. Today the trick is not to overthink things. The moon governs your sign AND the tides so you should ride the waves of life and worry less.
Wednesday January 17th
You will take a giant step up today. Don't be afraid to do so. Be bold and put yourself out there… the ground you are on is solid and trustworthy. You will be recognised and rewarded for your incredibly reliable nature, fabulous memory and performance skills! Sing it out loud and flaunt these qualities! Today's shape is a square.
Tuesday January 16th
A Cancerian man is a sensitive soul. He is a man with the Sun in his sign, so love from his mother his family and his partner are always at the forefront of his thoughts. Because of this, he may seem weak! Today's energies ignite your spirit but may require a kick start to get going. You have the feeling that you can do anything you set your mind to, and what better time to turn up the heat on your love life and career. Spice up your love life with a bold and brave move , showing you, are the alpha male you really are!
Monday January 15th
The Moon that bought you extra femininity over the weekend is waning… Perhaps you spent the weekend in good company, but today you may be feeling more introspective than usual. Cancer is the nurturer of the zodiac and identifies strongly with themes of mothering, and you need to go with this wave to produce a good mind-set today. Stay close to home today if you can, and be sure to spend some time channelling maternal instincts and appreciate the solo pain and sacrifice mothers go through to create.
Friday January 12th
Your sign is governed by the Moon, bringer of sensitivity. Often associated with femininity, the Moon has been both an image of the unattainable and a source of inspiration. The Moon makes you one of the most sensitive signs of the zodiac. Your masculine side gets expressed when you're working toward a goal, making progress, getting things done, and pushing forward. Your feminine side gets expressed when you move with the flow of life, embrace this side of you this weekend. A friend misses you.
Thursday January 11th
Trying new things often improves our quality of life. Europe lived without tomatoes until the 1500s when they were brought over. Consider opening up to new forms of relaxation in order to aid in your capacity to reflect on old patterns and welcome in the new. Stretch forward into 2018, put yourself in uncomfortable positions to maximise your potential in 2018.
Wednesday January 10th
It seems your ship is about to come in! At least, the planets seem to think so. Your years of cultivating business relationships will pay off in the form of increased sales or new business opportunities. It seems this success spills over into your personal life as well. Life on the home front has never been more serene. You are the conductor of this melodious symphony that is your life. So tap into your creative side tonight and reap the rewards?
Tuesday January 9th
This Months moon is strong for you young Cancerian… But, being in control is on your mind more so than usual. Lately you've been resisting the push and pull of life, to the point where It feels like you're going a little crazy! It's time to take a step back and do two things. First, evaluate your fears. Second, get a blast of fresh air and do something invigorating.
Monday January 8th
An idea you had at the beginning of the year is giving you doubts!! You're weathering the storm as a true Cancerian, using your shell and braving what life is throwing at you. Keep your chin up and find allies. 2018 Is the year of the earth Dog! To be one with the year, you need to be one with the dog, find one, make friends and howl together at the virgo moon.
Friday January 5th
The lucky numbers for Cancer this weekend are 3 and 6. This weekend your mood is both playful and dramatic. This may lead to some unplanned and unnecessary expenditure. You may also go for some beauty treatment. A thoughtful note or gesture will go the extra mile to make your partner swoon.
Thursday January 4th
"Game changing Uranus resumes it's forward motion after a 5 month rest, and since Uranus governs technology, use your social media to attract good luck vibes! Perhaps A frilly outfit, a daring neckline, something seductive to tell the cosmos you want it , and you want it bad. Cheekily be prepared to say YES to an attractive offer that could come any day".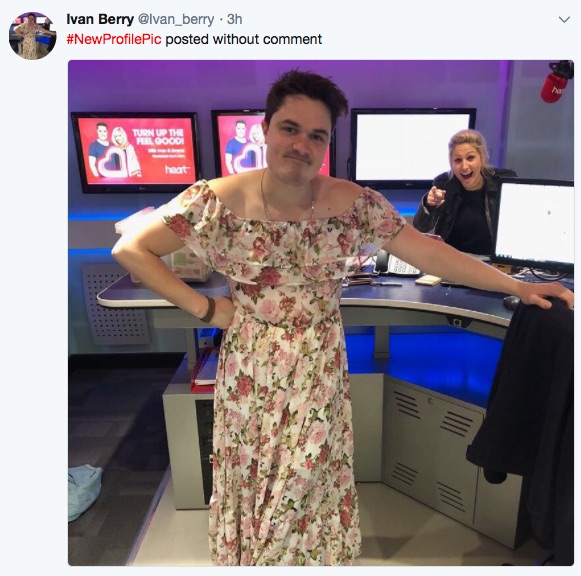 Wednesday January 3rd
"The full moon is in your star sign to demolish doubts and end delays. Luck will see you alright when it comes to DIY! It was just 11 days ago that Mercury turned direct in your work sector and now Uranus turns direct in your career sector today. Want to meet new friends? belt out a line from your favourite musical in a crowded place and you'll be surprised who joins in"!
With huge thanks to...
The Centre MK
Milton Keynes Beauty Lounge
Twinwoods Adventure
Milton Keynes Lightning Ice Hockey Team
New Era Cap
Snuggles Dog Grooming
Milton Keynes Fruit & Veg
Fly A Flight
Mothercare UK
Hitchin BID
Sweat Studio's MK
iFly at Xscape