Watch Bradley Walsh's Funniest Moments On 'The Chase'
2 May 2017, 12:31 | Updated: 3 May 2017, 10:24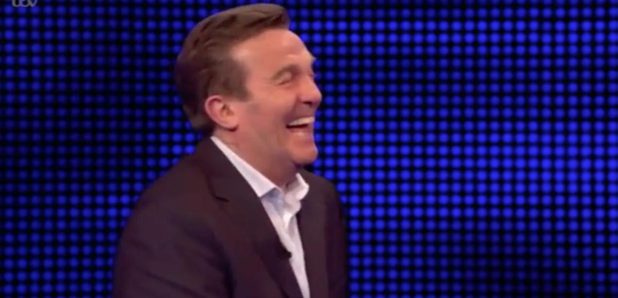 Devastated 'The Chase' is off-air for a little while? This rib-tickling compilation should help...
The Chase has been the toast of the internet in the past few months.
The bonkers Bradley Walsh game show, in which four contestants work together to pull in a collective prize fund, before going head-to-head, all while a "chaser" attempts to eliminate each team member from the game, has been subject to Twitter storms, memes and massive ratings.
Basically, everyone's been loving it.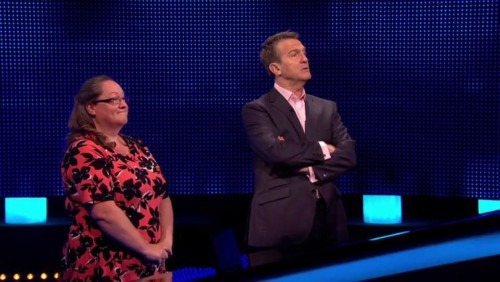 There was widespread outrage, then, when it was recently announced that The Chase will be off our screens for a little while so that ITV can broadcast new Rylan Clark-Neal game show Babushka.
The were Twitchforks aplenty, mostly aimed at poor old Rylan, who responded by wearing an 'I Love The Chase' t-shirt during an appearance on This Morning and later defended himself on Twitter, saying: : "Getting a bit ridiculous now. Just doing my job. Enjoy the show. Coming off here for a while".
A Twitter without Rylan. Surely not a world worth living in. Thanks a lot, trolls! The Chase is only off the telly for four flipping weeks!
The clip embedded in this article, though, shows why everyone's fallen head over heels for Bradley Walsh's show this year. Mainly, it's down to the host himself – as you can see, this compilation of his funniest moments is absolutely side-splitting.
Like the show itself, it's impossible not to love!
He cracks wise, pokes gentle fun at the contestants and has a right old laugh to himself at their antics on the show.
Yep – we'll miss The Chase as much as anyone, but in the meanwhile we'll enjoy Babushka (which has been getting glowing reviews) and stick on this funny clip of Bradley from time to time.
Thanks for all the laughs, Bradley!