Gold Cup 2015 Sweepstake Kit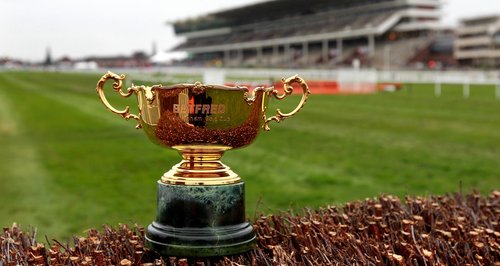 Organising your own Gold Cup sweepstake has never been so easy thanks to Heart!
The Cheltenham Gold Cup is on Friday 13th March at 3.20pm, so will you be cheering on the horses and riders from the Grandstand or will you be stuck at work?
Well, you can still enjoy the fun and the thrill of the race by printing off our sweepstake kit below and getting everyone at work or all your friends involved.
Then cut out the runners (removing any non-runners) and get everyone to randomly draw a horse and pay whatever you decide, we suggest something like £1 or £2 per horse or more if you like.
Then if you can, watch the race to cheer on your Gee Gee and once the winners are in it's time to pay out the prize money, we suggest:
1st Place - 60% of pot

2nd Place - 25%

3rd Place - 10%

4th Place - 5%


Enjoy the Cheltenham Gold Cup!