Beavers return to the Forest of Dean
24 July 2018, 08:17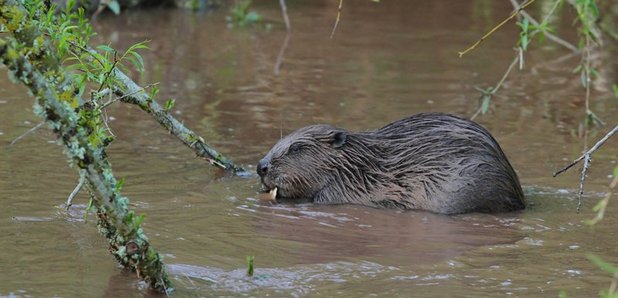 A pair of Eurasian Beavers have returned to the Forest of Dean for the first time for around 400 years.
They have moved into a new 6.5 hectare home and it's hoped they will improve biodiversity, they also have the potential to reduce local flood risk.
Regular monitoring will continue on site throughout the three-year project to assess these ecosystem benefits.
Environment Secretary, Michael Gove said: "The beaver has a special place in English heritage and the Forest of Dean. This release is a fantastic opportunity to develop our understanding of the potential impacts of reintroductions and help this iconic species, 400 years after it was driven to extinction. The community of Lydbrook has shown tremendous support for this scheme and the beavers will be a welcome addition to local wildlife.
"The project is an example of our wider approach to enhancing biodiversity. It is another step towards our aim of leaving the environment in a better state for future generations."
Forestry Commission Forest Management Director, West England Forest District, Kevin Stannard said: "Today's release of Beavers is a momentous occasion for the Forest of Dean.
"We are looking forward to seeing the ecological and hydrological benefits the beavers will bring to the Greathough Brook.
"I am proud to have led the Forestry Commission team, and support their commitment to connect people with nature here in the Forest of Dean."
The Forestry Commission unveiled plans for a trial reintroduction into the Greathough Brook in March 2017.
Since then, Natural England granted Forestry Commission officials a licence to release beavers into a carefully chosen and secure site which is now being used to house the semi-aquatic mammals.
Hydrological and ecological monitoring on the site is producing valuable scientific data and work is underway to ensure this informs future reintroductions.
Rebecca Wilson, Head of Planning and Environment, West England Forest District, Forestry Commission said: "Beavers are natural habitat engineers, restoring complex wetland habitats and providing habitat for declining species whilst slowing the flow of water downstream. We are delighted to welcome beavers to the Forest of Dean and are keen to observe the many benefits they will bring to both local communities and the wider Forest of Dean environment."