Bishop of Gloucester wants us to value friends
17 July 2018, 08:20 | Updated: 17 July 2018, 08:25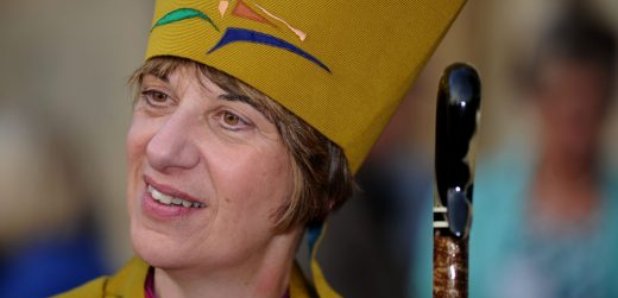 The Bishop of Gloucester wants us to tell our best friend one thing we value about them, as long as it isn't about their physical appearance.
It's part of a social media campaign started by the Right Revd Rachel Treweek.
#say1thing is part of the wider #liedentity campaign, which raises awareness of body image anxiety in young people and the pressures they face through social media to look a certain way.
Bishop Rachel is sharing with young people the message that who you are, is more than how you look. She said, "It's been amazing spending time with young people in schools as part of the #liedentity campaign. When they each tell me what they value most about someone they love or aspire to be like, it's never about appearance.
"Yet what happens on social media is completely different. Young people face a barrage of insults about what they look like and they face huge anxiety about the pictures they post, hoping for likes and then often having to deal with terrible insults. We are living in a society where our value is being determined by what we look like, rather than who we are from the inside out."