Bonfire warning for people in Gloucestershire
25 July 2018, 14:12 | Updated: 25 July 2018, 14:19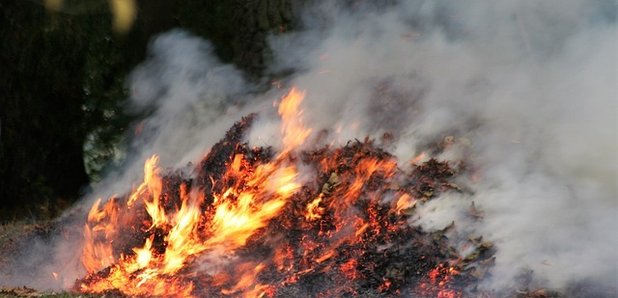 We are being asked not to light bonfires at home as the hot weather continues.
Gloucestershire Fire and Rescue say they can get out of control quickly because of the dry conditions.
While Environmental Health officers at Stroud District Council say the smoke can cause problems between neighbours, leading to disputes.
Andy Hermiston, GFRS Acting Chief Fire Officer said: ''During this hot weather that we are currently experiencing, the advice from Gloucestershire Fire and Rescue Service would be for people not to have bonfires.
''We have seen a rise in the number of bonfires becoming out of control during these dry conditions and what we tend to find is that people are not equipped to deal with the speed at which fire can spread in these exceptional conditions.
''We would advise people to use local household recycling centres to dispose of their rubbish and garden waste.''
While it is not against the law to have a bonfire, the smoke produced by burning could be illegal in that it may cause a smoke nuisance.
It is also a widely held belief that bonfires are legal after 6pm, this is not the case. In fact, temperature inversion effects in the evening can result in smoke not dispersing and so lingering in the neighbourhood during night hours. So the evening is one of the worst times to light a bonfire.
Stroud District Council Environment Committee Chair Simon Pickering said: ''The message is not to light bonfires, especially when there are so many better ways to get rid of your garden waste. These include chipping, composting, collection where available and disposal.''