Boots Corner fines could come in soon
3 July 2018, 14:16 | Updated: 3 July 2018, 15:17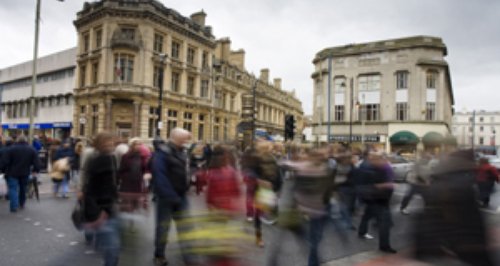 Drivers in Cheltenham could begin to get fines in the post, as too many people ignore new restrictions around Boots Corner.
The ban on all vehicles except buses and taxis came into force on several roads around Boots Corner in June.

It is a trial ban, set to last 18 months, forming part of wider plans to make it easier to get about the town.

And although cameras are in operation, at first Cheltenham Borough Council told Heart no fines would be given out.

However they are now looking at bringing in fines far sooner than first planned, as motorists ignore the ban.

Tracey Crews, director for planning said:

"We are aware that unauthorised vehicles are still driving through the newly closed roads. We knew it would take time for people to get used to the new layout and therefore hoped to introduce it slowly, however because of the amount of infringements we will be taking enforcement actions sooner than expected.

"The county council are sending warning letters to those who breach the trial closure and, if necessary, will fine sooner than originally planned. In the mean time we have highways crews supporting drivers with the changes, the camera at Clarence Street is recording to help monitor traffic, highways officers are watching key junctions and we're looking into what additional traffic management measures we can put in place."