Canal Restoration A Step Nearer
2 May 2018, 09:35 | Updated: 2 May 2018, 09:36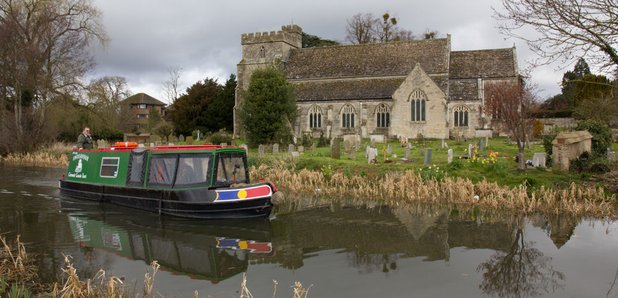 A £23m project to connect Stroud and Stonehouse to the nation's inland waterway network has moved a big step closer.
Stroud District Council and Cotswold Canals Trust have received initial support from the Heritage Lottery Fund, which paves the way for the restoration of the derelict canal between Stonehouse and Saul junction.
The project will receive an initial £842,000 to make sure everything is in place before applying for a further £9million of HLF money to allow the whole project to go ahead.
The stretch between Stroud and Stonehouse is almost restored and bringing the remaining four miles back in to use will link it to the Gloucester & Sharpness Canal and the rest of the country, attract huge tourism benefits and attract more than £100million-worth of new private investment within five years of the end of the project.
If the HLF had not chosen the project, it would have been set back by at least a decade.
"That we have secured development funding is absolutely brilliant news," said Stroud District Council leader Doina Cornell.
"We knew that the bid was very strong but this is a huge relief and it means that working with partners, we can drive the project on and look forward to making Stroud and Stonehouse canal towns once again."
The project aims to take the canal under the M5 motorway, reinstate the 'missing mile' of canal near Eastington and forge a new stretch of canal under the Gloucester – Bristol railway line at Stonehouse – and bring many other benefits to the area.
The SDC-led restoration between Stonehouse and Thrupp has transformed the canal corridor, attracting £115million of private investment.
Studies suggest that boaters and visitors to a restored canal would spend more than £5million a year in the Stroud district.