Tewkesbury: See Plans For New Leisure Centre
2 July 2014, 09:14 | Updated: 2 July 2014, 09:17
A more flexible training pool, increased spectator space and even more free parking for customers are just some of the changes made to plans that have now been formally submitted for a brand new leisure centre in Tewkesbury.
Tewkesbury Borough Council is working towards building a new leisure centre to replace its current one, called Cascades, and following a range of changes made as a result of a recent public consultation, it has now submitted a formal planning application.
Alongside the changes, the submitted plans include all detailed information about the proposals, including architectural impressions which show what the new leisure centre may look like. The plans propose a main 25m pool as well as a 20m learner/trainer pool - which will be bigger and deeper than the current learner pool at Cascades - allowing more flexibility and the opportunity for more people to train and learn to swim.
A range of fun features have been included too, such as paddling pools, bubble seats, water fountains and water cannons.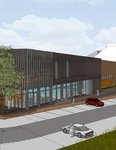 There will also be a whole host of dry side facilities available too, including an adaptable 60 to 100 station gym, sauna and steam rooms, a flexible activities studio -which could be used for a whole range of sessions including dance, fitness classes and children's parties - and a café and shop.
Significant changes have been made to the borough council's plans following its consultation on draft plans. As well as introducing free parking for users, it has increased the amount of spectator space, made the trainer pool deeper, and moved the sauna and steam room closer to the poolside.
The council is aware that there have been calls for the main pool to be made into a six lane pool to enable galas to take place. The proposed plans include a five lane pool, which will be suitable for galas and competitions and will also allow for the trainer pool to be bigger and more flexible so that clubs can use it to train and more swimming lessons can take place.
This set up not only balances the needs of all pool users but also means that both pools will be able to be in use past 7.30pm - something which isn't currently possible at Cascades because of its restricted smaller learner pool.
Overall, the new leisure centre will have more pool space than is currently available at Cascades.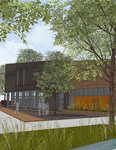 The borough council, which has already agreed that a site located within the council grounds is the preferred and most value-for-money location, hopes to make savings by providing a centre with a wider range of energy-efficient facilities that will help to generate more income.
It is also anticipated that a new centre will support the council's Health and Well-being Strategy to increase participation in sport and improve the health of the community. It was agreed that building a new leisure centre is the most cost effective option because refurbishment costs to bring the current Cascades Leisure Centre up to a modern standard have been estimated to be at least £3.8million. It is also predicted that the existing facility, which was built more than 40 years ago, will continue to cost more to maintain and run.
The reason behind not rebuilding a new leisure centre on the current Cascades site is because it would have resulted in customers being without a leisure centre for up to two years while demolition and building work took place. The site is also part of the Tewkesbury Town Centre Master Plan, which aims to revamp Spring Gardens and Bishop's Walk to support and enhance the town centre.
Tewkesbury Borough Council's Lead Member for Health and Wellbeing Cllr Claire Wright said: ''We had a great response from our previous consultation and we have made some big changes as a result of respondents' views. We must, of course, balance the needs of all our users and we think that the plans that have been submitted reflect this. We are now asking people to take a look at the planning application, which includes design proposals, and have their say through the planning application process. This is a really exciting time for Tewkesbury - we are in a very lucky position to be able to build a brand new pool for our local communities - and we hope that as many people as possible take this chance to get involved."
As the plans have been submitted as part of a formal planning process, formal comments can only be received through the online planning portal. Take a look at the plans here. The plans will be uploaded as soon as possible.
The visual plans will also be available to view at Cascades Leisure Centre from Wednesday, 2 July for six weeks.
Throughout the development of the new leisure centre, the council will be posting updates on its facebook page, called Tewkesbury Borough, and is using the hashtag #Tewkesburyleisure, which will allow users to get involved with the consultation and to see progress via their Twitter accounts.