Charity Offers Advice After Gloucester Deaths
29 May 2018, 12:09 | Updated: 29 May 2018, 12:15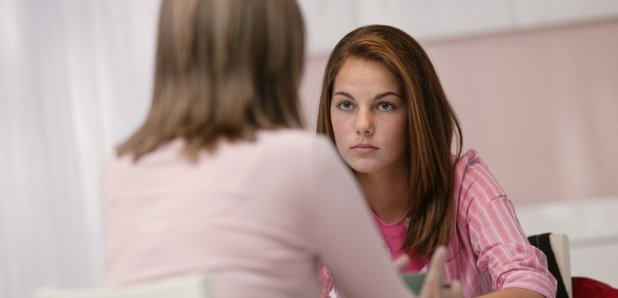 Winston's Wish, the charity which supports grieving children and young people, offers support and advice to those affected by the deaths of Laura Mortimer and Ella Dalby
They were found dead at a home in Dexter Way early on Monday morning.
Here's their advice:
With the very sad news of the deaths of Laura Mortimer and Ella Dalby, Winston's Wish offers some specialist information and advice related to the impact felt when someone dies suddenly, and how friends and family can deal with their loss.
A death of this nature delivers a double blow to families and friends - not only do they have to cope with a sudden, unexpected death; they also have to deal with the way their relative or friend has died. The death will be a shock and it can be a long time before people can believe it is really true. However, the numbness at the beginning can protect them from feelings which may seem overpowering and may help them get through the early days when there is too much to cope with.
Many questions will be directed towards the circumstances of the death, and part of the challenge is to realise that some questions can never be answered.
A difficulty for families and professionals is to try and help children and young people feel involved, and understand enough to reach a time when they remember the person's life more than the way they died.
There are many complicated feelings and thoughts that children and adults experience following a death of this nature. These may include numbness, shock, disbelief, anger, vengeance, fear and lack of security. All of these are completely normal and natural responses and need to be expressed in safe ways.
How can friends of Ella start to cope having heard of this news?
Firstly – it is important to appropriately talk about and acknowledge what has happened. In this case you could say:
'something terrible and tragic has happened, we know that Ella and her mum have died and from what we have heard on the radio and read on social media, it sounds like the police think that someone killed them. They have arrested a man and this may mean they have already found out who did it but at the moment we don't know exactly. This is upsetting and shocking news and it may be hard to believe that something so awful has happened'.
It is important to be able to be sad and think about Ella, it is also important to do normal things with family and friends. It may be helpful for children to be able to do something – like make a card or choose some flowers or share their most recent or special memories of her.
What can parents do to help/support their children?
Be sensitive to how they are responding. Some children may want to block it out and not think about it, others may obviously be distressed or frightened. It's important to ensure children know
they can talk about this situation, but not force things. By acknowledging that something terrible and sad has happened and being able to talk about it reasonably calmly we help children know that we can cope with death and loss. It is important to include reassuring information where possible, for instance: 'murders like this are very rare which is one of the reasons it is in the news so much'. Children naturally learn from how adults respond to things, so it is really helpful if parents are able to show a balanced response and are able to talk about what has happened.
Supporting children or young people in this situation:
• Be open and honest within the young person's ability to understand; young people have an ability to deal with the truth that adults often underestimate. Not knowing can make them feel anxious or confused.
• Parents know their children best, so judge how much information to share and when. It might be helpful to think of the process as putting together a jigsaw. Younger children may not need to have all the pieces at the beginning and even older children may not be able to handle too much information at one time.
• Choose a time when there will be enough space to talk, to answer questions and provide reassurance. However, children's questions can come at unpredictable times. Encouraging questions, and taking them seriously, will reassure them and help them to feel included.
• If presented with challenging questions, it's fine to say "I don't know" or "what do you think?" This is much better than a guess or a lie. This will allow you to be able to revisit those important conversations after reflection.
• Children and young people can react very differently; they may cry or be angry. But don't be surprised if they go back to their TV programme or computer game or simply ask "what's for tea?" This doesn't mean they don't care – it's sometimes hard for them to respond straight away. It can take them a while to express their fears and uncertainties.
• The Winston's Wish website www.winstonswish.org provides an abundance of support materials, including helpful wording and language to support parents, carers and professionals when talking about death. It also lists publications available and details specialist advice for those bereaved through murder and manslaughter https://www.winstonswish.org/death-through-homicide/
The Winston's Wish Helpline, staffed by qualified and experienced practitioners, provides guidance and information for anyone supporting a bereaved child – 08088 020 021 and is open 9am-5pm Monday to