Cheltenham Bus Lane Shelved
10 November 2016, 08:47 | Updated: 10 November 2016, 08:56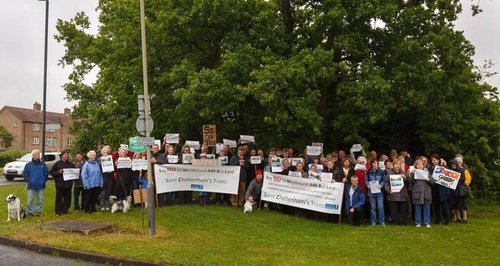 Controversial plans for a new bus lane in Cheltenham have been shelved.
It would have seen the lane put in on the A40 westbound from the Tennyson Road junction to the traffic signals at GCHQ .
The council now believes that there are a number of concerns surrounding the viability of the £3.8m scheme and so it has chosen not to take the scheme forward at this time.
Councillor Mark Hawthorne, leader of the county council said, "I am very aware that there is significant public opposition to this scheme. The public consultation demonstrated that 66% of respondents strongly disagreed with the proposed bus lane along this section of the A40.
"This, along with the question marks around the bus journey time savings, the uncertainty around the Joint Core Strategy and the fact that we are already committed to building the Telstar Way to Arle Court bus lane has made us think long and hard about pushing ahead with our funding bid at this time."
"When significant amounts of public money are at stake, we have to be sure that the scheme provides good value for money and will achieve all of its aims."
Stagecoach, who were part of the scheme, say they have been left dumbfounded by what it says is a 'shortsighted and damaging' council decision not to proceed with the fully funded and approved bus priority scheme. The move has been welcomed by campaign group,
Save Our Trees, who say they are pleased valuable trees and green spaces on the route will hopefully now be protected for the future. It was after all, Gloucestershire County Council, who in their own report in 2011, referred to this area as a 'wildlife corridor'.