Cheltenham Gets Tough On Ticket Touts
12 March 2018, 13:15 | Updated: 12 March 2018, 13:18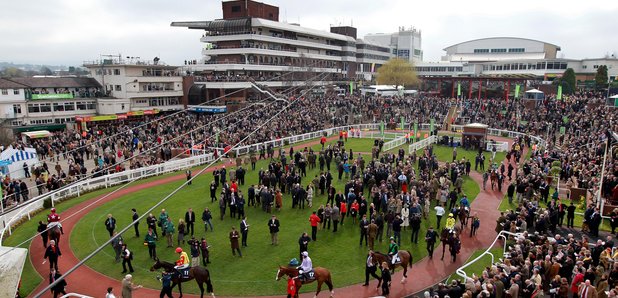 Ticket touts face some tough new restrictions during race week in Cheltenham.
The rules make it an offence for any person to sell, expose, make available or advertise any tickets for sale for the Festival other than through official channels.
Much of the town centre, the roads leading up to the racecourse, the area around the train station and the public areas on the racecourse have been adopted as restricted areas. Anyonen found to be in breach of it will be guilty of an offence and may be issued with either a £80 fine or be reported for an offence.
The council and police officers will work together in a proactive operation to enforce the Order and where appropriate will issue ticket touts with fines. Whilst ticket touts during horse racing events are not a new phenomenon, the increased popularity of horseracing events in Cheltenham has seen an increase in touting activity that has become more competitive which in turn has caused touts to become bolder and aggressive in their approach to ensure they are able to sell their tickets before the end of the festival to mitigate financial loss. Councillor
Andrew McKinlay, cabinet member for development and safety said: "The Cheltenham Festival in March is a very important week for Cheltenham but equally continues to be a challenge for the council and its partners to manage effectively. We review our approach to managing the event each year with partners in order to identify areas for improvement.
"The adoption of this Order is part of the work to improve our management of the event to ensure that it remains a safe and well managed event for our residents and visitors to the town."
Superintendent Tony Godwin of Gloucestershire Constabulary said: "As part of our duties, officers will be supporting Cheltenham Borough Council and the Racecourse in ensuring ticket touts do not breach the dispersal order. We will be issuing warnings to ticket touts who operate in the restricted areas, asking them to leave the area for 24 hours, and if appropriate issuing penalty notices. We hope this will reduce the nuisance caused to racegoers and other members of the public.
"We will also be working with partners to deliver a safe environment for those who wish to enjoy Cheltenham during the night time economy."