New Play Area or Pitville Park
10 January 2016, 07:05 | Updated: 10 January 2016, 07:10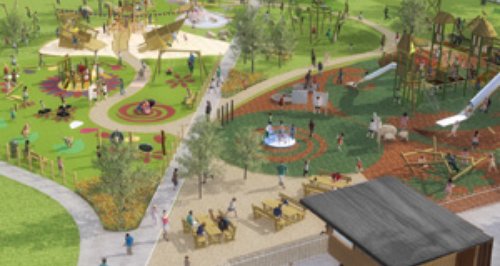 Pittville Park is closed from Monday as its play area undergoes renovations, which are expected to take around 4 months.
More than half a million pounds is going to be spent on the play area, which will have new climbing units, including an inclined ramp with a slide, which will allow less abled children to play easily.
Cllr Chris Coleman, cabinet member for clean and green environment, added: ''It's great to start the year with work getting underway on this exciting project. It's a major undertaking but we hope users of the play area will be understanding and enjoy the other great play areas on offer in Cheltenham whilst Pittville's is closed for the build.
''The winter months are quieter in ours parks so we planned for the installation to take place at this time to minimise disruption. Members of the public can look forward to an impressive play area for all ages and abilities to enjoy from June.''
The Friends of Pittville are actively supporting Cheltenham Borough Council;s plan to rejuvenate the Pittville Park play area and aviaries and are busily fundraising for the project.
In January they are planning on launching a crowdfunding campaign, where members of the public are able to pledge their support to the new play area and in return their pledge will be recognised in various forms, as a way of saying thank you. More information will follow on this soon. Cheltenham Borough Council has committed £350k to the project. It is hoped a further £190k will be found from grants and support from members of the public to reach the £540k target so the play area and the refurbishment of the much-loved aviaries and small animal cages can take place in one phase.