Gloucestershire: NHS Staff Who Deserve An award
18 May 2015, 15:04 | Updated: 18 May 2015, 15:07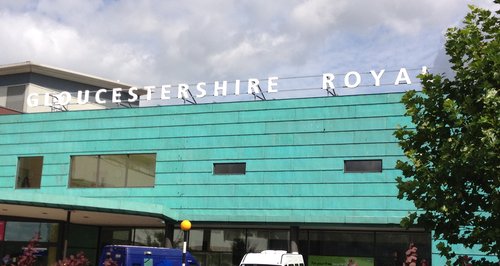 We are getting the chance to say a big thank you to NHS staff in Gloucestershire who have made a difference to our lives.
The Patient's Choice Award 2015 is part an annual staff awards scheme run by the Trust that runs Cheltenham General and Gloucestershire Royal Hospitals.

The awards are designed to recognise the efforts of those special employees or groups of staff who demonstrate exceptional patient care.

Patients can nominate any nurse, doctor, midwife, therapist, receptionist, porter or other member of staff who looked after them during an out-patient visit, day treatment or longer hospital stay at our hospitals.

Chief Executive Dr Frank Harsent said: "This award aims to recognise individuals or groups whose commitment and dedication ensures that exceptional care is delivered to our patients.

"We know that we have so many extraordinary members of staff who despite working under enormous pressure, are consistently going further to deliver exceptional care to our patients. This award gives local people the chance to acknowledge those special individuals who go the extra mile in the course of their work.

"If you have been impressed by the care and treatment from an individual or team and feel they deserve to be recognised for their dedication in providing high quality care, please nominate them today."

Find out how to nominate here.