Children As Young As Eight Are Sending Nude Selfies Here
17 January 2018, 17:40 | Updated: 17 January 2018, 18:07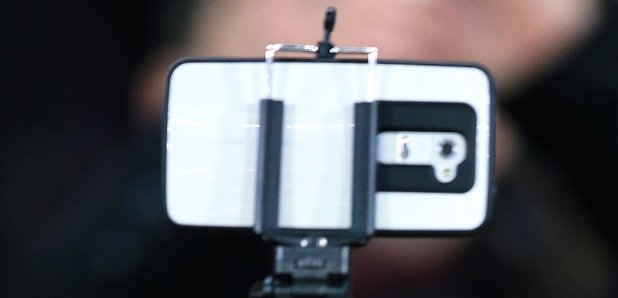 Gloucestershire Police have told Heart that children as young as eight have admitted to sharing nude photos of themselves via social media, on phone apps or via text.
They are urging parents here to talk to their children about the dangers of sending naked pictures.
There have been at least 12 incidents reported to our police in just six weeks, where sexting has gone wrong and the photos have been shared with people who were never supposed to see them.
Detective Inspector Brett Mallon said: "Sexting is now very common among teenagers, particularly through apps like Snapchat; with research suggesting as many as one in five children aged 12 or over have done this. Children may think that sending these images and videos is harmless and won't go further than the person they have sent them to. However almost every single week, I've seen this go wrong, with the pictures shared onwards and seen by everybody at school, friends or family. We've recently seen children as young as eight have their images shared across the internet in just a few hours, with limited control in stopping it. Too often sharing just one picture will lead to being blackmailed for more - or doing things that you don't want to".
Gloucestershire Police have been posting videos on Facebook and Twitter, which cover things like why teenagers might be sending nude selfies, how to talk to them about it, when to be worried and what to do if it goes wrong.
Anyone sending a naked picture or video of a child is actually breaking the law - even if it is of themselves. That means sending on a nude photo of a friend, girlfriend/boyfriend or classmate is illegal. Our police say they do not want to criminalise children and will treat those who have been pressured into doing this as victims. They add that anyone who breaks the trust of others and shares pictures sent to them in confidence is part of a bullying problem that is often devastating.

This campaign is trying to encourage parents and carers to speak to their children about the risks if they decide to take and send photos like this. You immediately lose control of them once they are sent and many images will end up being shared online or via text, be seen by many and fall into the wrong hands. This can lead to children and teenagers being bullied, blackmailed, getting unwanted attention and emotional distress.
DI Mallon said: "As a parent we mustn't be naive in thinking that this won't happen to our own children. Most 12 to 15-year-olds now own a smartphone and average three hours online every day. There are plenty of opportunities for children, especially teenagers, to share explicit content without us knowing. They can be under intense pressure to conform and are often told 'everyone does it' - this shouldn't be a subject that they feel too embarrassed to talk about with us. Children have to know that they can talk to someone if something does go wrong. I understand that it can often feel awkward or difficult to start these conversations with our children, but we have to have these discussions to protect them."
Over the next few weeks, Gloucestershire Police will be asking secondary schools in our county to help spread their message.
In the meantime, if you want to watch the videos posted to help parents have this conversation with their children, please click HERE.

If you are worried about the way someone has been communicating with your child online, you can visit the Child Exploitation and Online Protection centre HERE.

Any child or teenager who is concerned about this should speak to their parents, school or the police by calling on 101.