Council Loses Incinerator Battle
10 July 2015, 12:20 | Updated: 10 July 2015, 13:15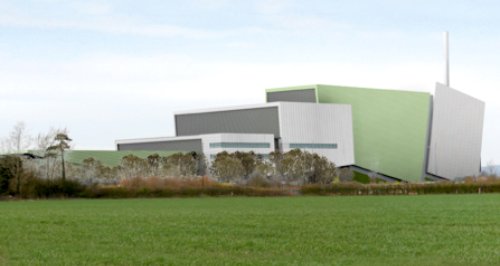 Stroud District Council has lost its legal appeal in the High Court against the building of the waste incinerator at Javelin Park.
It means no further legal action will be taken, but the council is asking Gloucestershire County Council to think carefully about whether it does still want to go ahead with the project.

In a statement Councillor Geoff Wheeler, leader of Stroud District Council, said:

''We put forward a robust case, throughout the proceedings, to demonstrate the adverse impact that the proposed waste incinerator would have on the district. The argument was quite technical, with the court ultimately concluding that it was legitimate for the Secretary of State to interpret the waste plan for Gloucestershire as he did, and consequently give approval for the incinerator. Our challenge hinged on this aspect, something which the county council also concurred with at the time of the original planning appeal.

''Whilst we are extremely disappointed, we still hope that the county council will take a final look at alternatives to the project. Just because it has planning permission, it doesn't mean that it has to be built. The case against adding more incineration capacity in the UK has become stronger and stronger, and Stroud District Council political leaders would welcome a meeting with the county council to discuss better alternative methods of waste treatment. The county council's own 'Option B' group even accepted, as recently as November 2014, that if they were starting from scratch, they would not consider the current UBB proposal. This is not just an issue about planning permission but a matter of not buying what is set to become a white elephant, or as the design of the incinerator reflects, a green armadillo!''

Stroud District Council gave evidence against the proposed incinerator at a public inquiry which stretched over several months from the end of 2013 and into 2014.

The district council objected to the incinerator due to its impact on the adjacent area of outstanding natural beauty, and on the nearby Hunts Grove development, as well as the inefficiency of the solution when compared to other options in terms of converting waste to energy and minimising carbon emissions.
Cllr Ray Theodoulou, deputy leader of Gloucestershire County Council, said: ''We're delighted by this result. The facility won't just save taxpayers £150million, it will also save over 20,000 tonnes of CO2 emissions every year, whilst helping us to dispose of Gloucestershire's waste that can't be recycled cleanly and safely. This decision is good news for Gloucestershire County Council, good news for Gloucestershire?s taxpayers and good news for Gloucestershire's environment.

''Our aim is to reach 70 per cent recycling across the county and stop burying our waste in the ground completely. This new facility, as well as using anaerobic digestion to treat our food waste and recycling more, takes us a huge step closer.''