Do not swim warning at Woodchester Park
1 August 2018, 11:20 | Updated: 1 August 2018, 11:35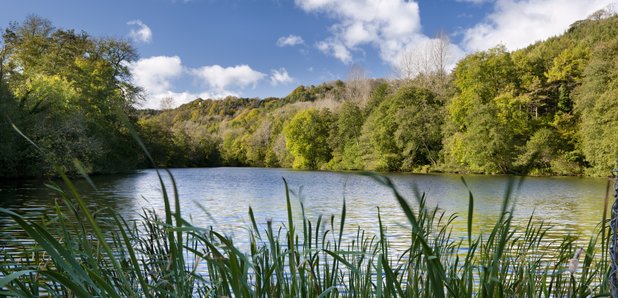 People are being warned not to go swimming in the lakes at Woodchester Park.
The National Trust has seen a big rise in people going for a dip in the hot weather.
But one person was injured after swimming in one of the lakes recently and there's been several deaths over the years.
There are also concerns about the impact on Herons who have been abandoning their nests.
Area Ranger Max Dancer said, ''Recently there has been as many as a couple of hundred people swimming in the lakes late into the evening. Not only is this dangerous, but they're also leaving behind lots of litter, causing a disturbance to wildlife by playing loud music in the evening and damaging some of the trees. The recent heatwave has seen a surge in the popularity of the lakes, and although tempting, there are many dangers underneath the water. Some of the same people have also been lighting fires in what has become bone dry woodland with the obvious associated risk.''
David Armstrong, National Trust Lead Ranger for the Cotswolds added: ''We want everyone to have a safe and enjoyable day when visiting Woodchester. We do not allow swimming in the lakes. Not only are there hidden dangers, but there is no mobile phone coverage and vehicular access is difficult so it may not be possible to obtain Parkmill Pond at Woodchester Park.''