Dolton Powell Murder
4 July 2016, 14:54 | Updated: 4 July 2016, 15:34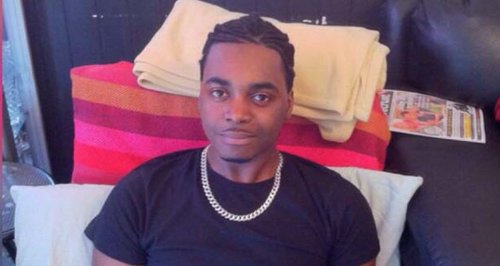 An 18 year old man from Bristol has been found guilty of the murder of Dolton Powell in Gloucester.
Jordan Barclay was charged with stabbing the 21-year-old to death following a party at the All Nations Club in August last year.

Seven other men were found not guilty of murder and another man was found not guilty of assisting an offender in connection with the case.
Barclay and 18 year old Nico Daley, also from Bristol, were found guilty of wounding with intent, after Dolton's friend Elijah Sutherland was stabbed.
Gloucestershire Police have released CCTV of the attack happening.
Detective Superintendent Steve Porter, the Senior Investigating Officer of the case, said: ''This is another case where carrying knives or weapons ends with a tragic loss of life.
''It's clear that Dolton was a kind, bright young man who was a completely innocent party to what happened that night. Our thoughts are with his family, friends and those who loved him.
''For whatever reasons knives and weapons were brought to a birthday party and violence sadly, but inevitably, broke out. It goes to show how terrible and devastating the consequences of knife crime can be – it took just one wound to Dolton's neck to end his life.
''If nothing else, I hope that Dolton's tragic death and today's verdict serves as a deterrent to those who consider carrying and using weapons.''
Following the verdict, Dolton's family paid their tributes: ''No family should have to go through this ordeal. Dolton was taken from us too soon and in the cruellest possible way.
''We were so proud of everything Dolton achieved in his short life and his final act to try and stop those who hurt his friend from getting away, shows who he really was. He was an inspiration to us all.
''As a family we now need to come to terms with our loss and we ask for privacy at this difficult time.''