Drivers Warned To Slow Down After Cow Deaths
8 October 2018, 11:33 | Updated: 8 October 2018, 11:35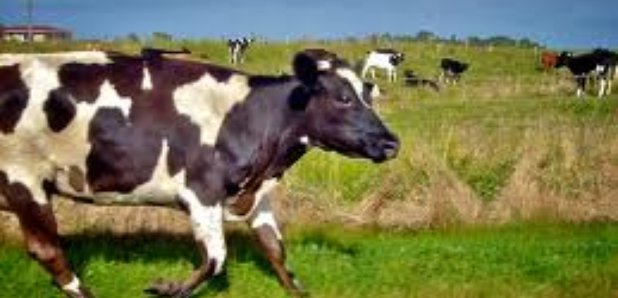 Five cows have died after being hit by cars on Minchinhampton, Selsley and Rodborough commons this year.
Gloucestershire County Council are warning drivers to slow down, saying they're not just putting cattle at risk, but also themselves and their passengers too.
Hundreds of cattle are roaming on the commons right now.
New signs have been put up, some of them reflective, to remind road users to be alert when driving. One of them tells people to slow down if they approach the sign above the speed limit.
Councillor David Norman, cabinet member for community safety, said: "The grazing of cattle is an important element in preserving the unique wildlife on the commons, and we don't want to lose that which makes the area so special. When a vehicle collides with a cow, it's not always the cow that comes off worst, so it must be a case of speeds down and observation up."
Councillor Rachel Smith, county councillor for Minchinhampton, said: "The cows will be out for quite a few more weeks yet, so it's important as the evenings get darker road users slow down and are extra observant while driving on the commons. The continued presence of the cows on the common are crucial not only to continue the unique farming heritage of the area, but also for the conservation of the local biodiversity. There have been a number of hit and run incidents involving cows over the summer, and I'd urge anyone involved in a collision with a cow to stop and call the police."
If a driver accidentally hits a cow, the advice is to stop and phone the police on 101 or if the cow dies, 999.