Fly-Tipping In The Forest Of Dean
21 May 2018, 15:26 | Updated: 21 May 2018, 15:30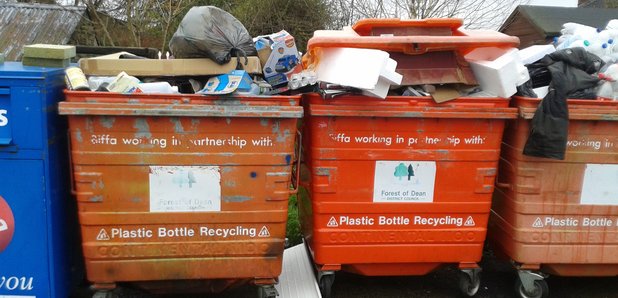 Valley Road recycling bank site to be removed Recycling facilities at Valley Road in Cinderford are being removed after an increase in fly-tipping at the site.
Despite warning signs, regular surveillance and stickers on the banks instructing users what materials can be recycled in each bank, it's still be used as a dumping ground for everything from children's toys, mattresses and polystyrene to building waste, general refuse and furniture.
Councillor Chris McFarling, Cabinet Member for the Environment at the Forest of Dean District Council said: ''It is with regret that we have made the decision to remove the recycling banks at Valley Road at the end of the month. Unfortunately, the regular misuse of the banks means that much of the recycling which residents have put in the banks correctly and in good faith, has ended up having to be emptied by the refuse crews. This defeats the purpose of what we are trying to achieve by providing these facilities, but has been a necessary consequence due to the level of contamination we are finding.
''The site at Valley Road is continually blighted by fly-tipping too, which is not only anti-social - causing an eyesore for those residents living near to the site - but potentially dangerous, harmful to the environment and expensive to clear, the cost of which is ultimately borne by the council tax payer.
''Our street warden team investigates all fly-tips found on council-managed land to try and establish who is responsible and, where evidence is found, take the appropriate enforcement action. It is evident from what is being left that members of the public are - in the main - having to drive to the site to dispose of these items, which could have easily be taken just a few miles further to the Household Recycling Centre and disposed of legally.''