Giant Inflatable City Comes To Gloucester
11 June 2018, 14:20 | Updated: 11 June 2018, 14:23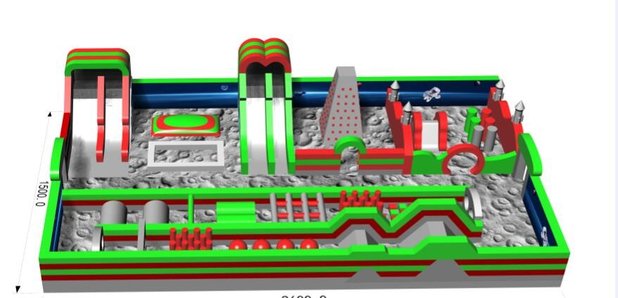 Gloucester is to become the home of the the first gigantic inflatable city in the South West!
Aspire Sports and Cultural Trust has unveiled plans to open Lunar City at GL1.
They hope the £280,000 attraction will bring a new level of fun to the area and promote an Active Life for the whole family It is due to open on July 14th.
Bernie Jones, Chief Executive of Aspire, sees Lunar City as a significant step forward for the charity and the county as a whole:
"Health and wellbeing is our priority at Aspire. We are continually striving to set new benchmarks for active lifestyles in Gloucestershire. Lunar City is an innovative opportunity that will set a new bar for fitness and entertainment. It will be an affordable fun activity for the whole family. With various new recreational attractions popping up at a growing rate, Lunar City will satisfy our goals to advance Gloucestershire forward with the rest of the country and keep our community moving their feet along with it."