Gloucester: Police Are On The Move
27 March 2015, 09:39 | Updated: 27 March 2015, 09:44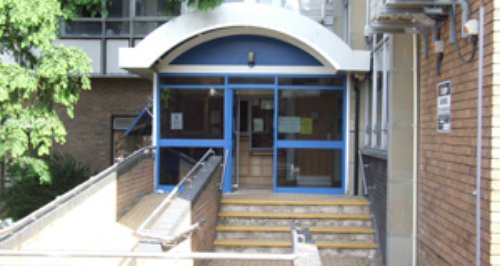 Police are to move out of the Bearlands building in Gloucester.
As part of the plans to redevelop the Blackfriars area, Gloucestershire County Council staff will move into the building instead, so other council buildings can be demolished. The police station currently forms part of the Shire Hall complex and is leased from the council, but Police and Crime Commissioner Martin Surl has agreed in principle to release their 230 year lease on the building.
Police will move to a new operations centre at former county council day care centre in Hatherley Road, Tredworth, which has stood empty since 2011. But they will also have a new dedicated police reception area and information point at the front of Shire Hall to enable the police to retain a city centre presence.
Councillor Mark Hawthorne, Leader of Gloucestershire County Council said, ''I'm really pleased that this deal has been agreed. It really is a 'win win' situation for both the council and the police. It means we can move forward with our plans for the Bearlands block, with the Shire Hall complex forming a key part of the Blackfriars quarter of the city.
''The county council's presence at Shire Hall is really important for the city centre economy and this deal allows us to ensure that Shire Hall staff can be accommodated and we can freshen up the Bearlands block as part of the regeneration.''
Mr. Surl said, ''This is very good news which will enable both the police and county and city councils in Gloucester to plan for the future. I am delighted we have been able to reach a provisional agreement on this in such a quick and professional fashion.
''I have stressed the importance of having a police presence in the city centre on many occasions and Shire Hall is an ideal location. The opportunity to develop the Hatherley School building effectively replaces the plan to build a new police station on Eastern Avenue at a fraction of the cost.
''The offer of dedicated parking spaces frees up land at Waterwells for other purposes and we will now be able to sell the Eastern Avenue site and re-invest the money. ''I have always been sympathetic to the need for major redevelopment in the area and am pleased to have been able to work with the county council to find a solution that will suit not only them but the police and the city as well''.