Gloucestershire child fundraising to walk
4 July 2019, 15:31 | Updated: 4 July 2019, 15:38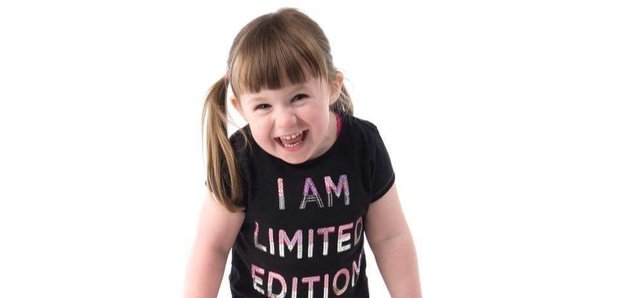 The parents of a five-year-old girl are thanking people who have helped them hit a big deadline.
Amelia-Rose Walton from Cheltenham has a degenerative condition called Spastic Paraplegia (HSP), which means she's never been able to walk unassisted, her legs cause her pain, and it is likely to get worse - consigning her to a wheelchair for life.
It can't be treated on the NHS so her parents have been fundraising 36 thousand pounds for an operation in America, which is due to happen in August and could allow her to walk unassisted for the first time ever.
That money has now been raised, ahead of a deadline on July 10th. If they'd missed that deadline the operation would have been pushed back, possibly to a point where it would have been too late to make a meaningful difference.
Amelia-Rose's mum Tanya said: "It's totally amazing and we'd like to thank everybody who has helped us get this far in our journey. It'll be amazing for Amelia-Rose to be pain free, for her to be able to go to bed and have a good nights sleep. To be able to wiggle her toes and have the sensations that other people do in their feet."
Her parents add they are still fundraising for aftercare, and hope to get a lot more money raised by August, but this surgery was the immediate concern, especially as Amelia-Rose hopes to walk her little sister to her first day at school in September 2020.
Amelia-Rose's father Ben said: "I've just been bowled over really by all the support that people have shown, to just push us over that first line to get this operation paid for so we can go to America.
"It's just going to totally improve her life."
You can find out more by clicking here.