Gloucestershire: Firefighters Go On Strike
24 February 2015, 15:31 | Updated: 24 February 2015, 15:34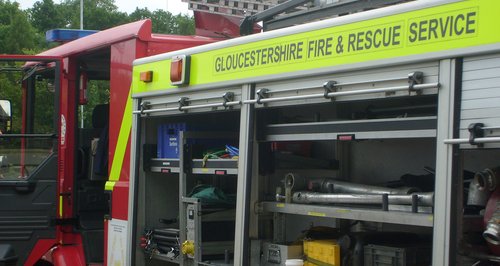 Gloucestershire Fire and Rescue are reassuring people a professional service will be maintained in the county during the latest strike action.
Members of the Fire Brigades Union will walk out at 7am on Wednesday for 24 hours in an ongoing dispute with the Government over pensions.
Stewart Edgar, Chief Fire Officer for Gloucestershire Fire Service, said, "We are fully prepared for this industrial action and we will continue to do everything we can to make sure that the local community stay safe during this time. Our contingency plans are tried and tested and were proved effective in strikes last year.
"It's also important that residents and business owners take simple steps to protect their homes and workplaces during this strike period."
Cllr Will Windsor-Clive, cabinet member for fire, planning and infrastructure, said: "We have always said that this isn't our fight, but we have made sure that we are fully prepared.
"It's very important that people are aware of how to stay safe from fires and what to do in case of an emergency. Making sure that you have a smoke alarm at home with a working battery is just one simple thing you can do to be prepared."
People are being asked to avoid making unnecessary 999 calls and during times of industrial action the priority for crews is those incidents where a life is at risk or someone needs to be rescued.
Further arrangements have been made for potential large-scale incidents, including sharing resources of neighbouring services.
For more safety advice read HERE.