Gloucestershire: Low Take Up For Flood Warnings
26 November 2013, 10:04 | Updated: 26 November 2013, 10:05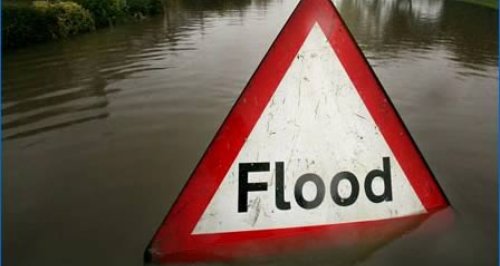 The Environment Agency is urging residents at risk of flooding in Gloucestershire to sign up for free flood warnings.
Only 40% of properties at risk of being flooded have signed up to our full flood warning service.
Some of these properties have a level of protection from flood defences, and others may not flood apart from in more extreme weather, but it costs nothing to sign up to receive flood warnings to be prepared.
Signing up to receive a warning could give you valuable time to move your family and pets to safety, as well as moving your possessions out of the way of floodwater.
Sally Burton, Flood Resilience Advisor from the Environment Agency, said: ''It is vital that people are prepared for the next time a flood occurs and we'd urge everyone at risk of flooding in Gloucestershire to make sure they sign up to receive the warnings.
''A warning can make such a difference to the time you have to prepare and take action to mitigate the devastating impacts a flood can have.''
People can check if they are at risk of flooding by visiting the Environment Agency website or calling Floodline on 0845 988 1188 to register to receive flood warnings.