Gloucestershire: More Flood Defences Planned
24 July 2014, 11:15 | Updated: 24 July 2014, 11:16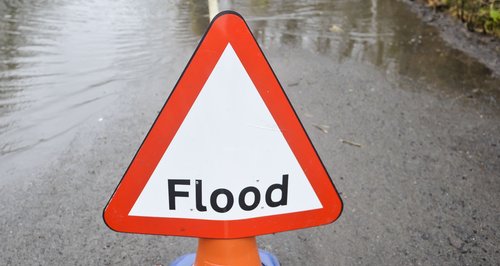 Even more homes in Gloucestershire will receive flood protection as funding for a further three schemes is announced.
In June Gloucestershire County Council announced that within two years hundreds of local homes will receive flood protection allocating £758,000 to 13 different schemes to reduce the risk of flooding.
Today the council announces further funding of £115,000 for three extra schemes to reduce the risk of flooding in Upper Lydbrook, Stroud Road in Tuffley and Sheepscombe Brook and Dillay Brook in the Stroud valleys.
The total cost of £1.3m for all 16 schemes will cut the risk of flooding for over 700 homes in the county; all of which have previously flooded on one or more occasions since 2007.
Preparation for these projects is starting immediately and the county council expects most of the work to be finished in this financial year.
The work is being carried out in partnership with local councils and the Environment Agency. Flood defences will be put in and improvements will be made to the watercourses which will give better protection for individual houses.
Councillor Vernon Smith, Lead Cabinet Member for Highways and Flood, said: "I know how devastating flooding can be and that's why this council has looked, listened, and taken the decision to invest even more money into these schemes. I know this will make all the difference to the lives of the people whose homes have been affected by flooding over the last seven years.
"It's great that these improvements are being carried out so quickly. I know this work will make a huge difference."
The funding for Sheepscome Brook and the Dillay Brook in Painswick will go towards the Stroud Rural Drainage Project which is working to reduce flooding throughout the Stroud valleys.
The work, which is in partnership with the Environment Agency, National Trust, Gloucestershire Wildlife Trust and Stroud District Council, will start this autumn.