Gloucestershire Police fight back against County Lines
18 September 2018, 09:31 | Updated: 18 September 2018, 09:34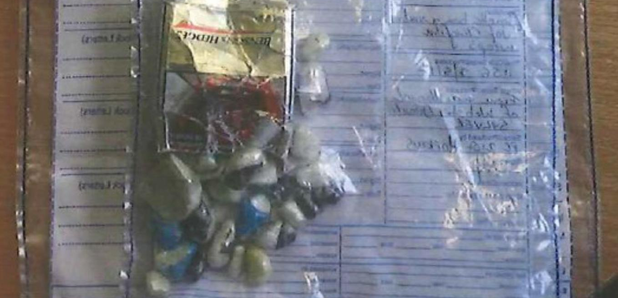 People involved in County Lines in Gloucestershire have been jailed for a total of 200 years.
Police have put 70 people behind bars after investigating dangerous drugs networks coming into the county from big cities like Birmingham and London.
Gloucestershire's response, named Operation Tarak, was launched in in November 2016 with the purpose of targeting sophisticated, organised drugs networks who were moving their drug dealing operation here.
These dealers want to establish an operational base in counties such as Gloucestershire and use drug runners or 'mules' to bring drugs into the county while they manage the operation the from afar.
The runners are often vulnerable juveniles who have been recruited by being given lavish gifts including cash, phones, drugs and branded clothing. Once recruited, it's very difficult for runners to escape the grip of these gangs.
Police hope the conviction rate will send a message to those dealers running their drug empires that Gloucestershire Constabulary will not give up the fight against those who want to sell class A drugs in our towns and cities.
The investigation also looked at the exploitation of vulnerable people. The gang leaders control juveniles and adults who may be addicted to drugs, have no safe and secure parental controls, or perhaps have mental health issues. They are easy prey for gang leaders to coerce and exploit.
The leaders receive all of the benefits of the crime but take none of the risks.
Detective Chief Inspector Smith said: ''I am very proud of the work done by our officers in achieving such a successful conviction rate but I want to reassure the public that the work continues. My teams are committed to tracing County Lines back to their origin to disrupt and dismantle them. We regularly travel across the UK to hunt down dealers and identify those recruiting young, vulnerable children to traffic and sell drugs. The dealers feel they are invisible as they live hundreds of miles away - news flash - they are not!''
Police Constable Omar Patel said: ''For almost two years the Force Crime Operations Team has worked tirelessly to bring County Line offenders to justice.
''We're supported by a dedicated analytical team who ensure we have the best evidence to achieve the results we have. We are also grateful to the Courts and Judiciary. Prior to his retirement, Gloucester's Judge Jamie Tabor QC took these matters very seriously, as does his successor Judge Ian Lawrie.
''With the support of the communities of Gloucestershire, partner agencies and working collaboratively with Police Forces across the UK we can continue to make Gloucestershire a place where illegal drugs will not be tolerated and County Lines dealers will not risk operating in.''
Police also want to hear from the public if they have information that could help us identify those dealing drugs or who are worried about drug activity in their street or community.
Please call 101 to speak to an officer or contact your local neighbourhood policing team.
You can also give information anonymously by contacting the charity Crimestoppers on 0800 555 111 or via www.crimestoppers-uk.org