Gloucestershire: Schools Could Be Part Of The Rugby World Cup
20 March 2015, 12:10 | Updated: 20 March 2015, 12:18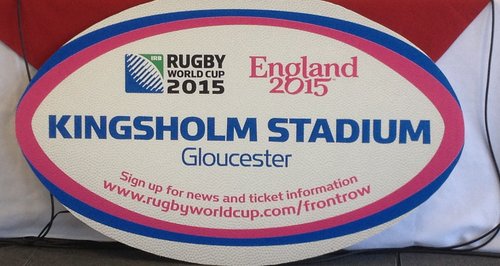 Gloucestershire schools are getting the chance to take part in the Rugby World Cup.
Gloucester City Council is looking for primary and secondary schools to be involved in Welcome Ceremonies for the teams coming to play at Kingsholm.
It is hosting four games, Tonga v Georgia, Scotland v Japan, Argentina v Georgia and USA v Japan. Schools will be part of the vocal performance element and are being asked to submit a short video of a previous performance, via the Youth Sports Trust website by 5pm on Sunday 22nd March 2015.
Cllr Paul James, Leader of Gloucester City council said, ''This is a fantastic chance for school pupils across the county to be part of this momentous sporting event and we are delighted to be able to promote the opportunity. I would like to encourage as many schools as possible to apply, and showcase to thousands of people the amazing talent of our county's young people.''
Each of the 20 visiting teams will be officially welcomed to the Tournament and their respective Team Base regions by local schools in September 2015.
The Welcome Ceremonies, delivered by Tournament Organiser, England Rugby 2015 and supported by the Youth Sport Trust, will feature a performance by the selected schools.