Gloucestershire: Water Bills Staying Low
3 February 2015, 08:49 | Updated: 3 February 2015, 08:56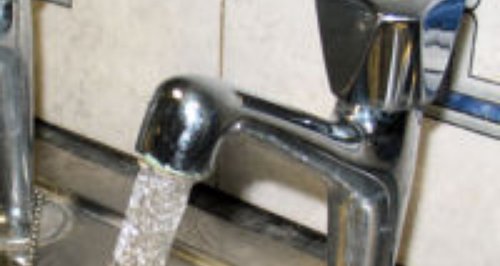 Severn Trent Water customers are paying the lowest bills in the land and will stay that way right through to 2020.
The Consumer Council for Water has announced what we will be paying for water and sewerage services in the future.
Severn Trent has also pledged to invest £6.2 billion over the next five years to improve services, including fixing leaks quicker, reducing sewer flooding and improving the quality of rivers and the environment.
The company say their customers have enjoyed the lowest average bills for the last six years, with bills in 2015/16 falling five per cent to £329 for metered and un-metered customers.
Severn Trent CEO, Liv Garfield, explains: ''We're proud to say that we have the best value in Britain. We spoke to lots of our customers when putting our plans together and what they said is that, whilst they want low bills, they also want great service and value for money, so we think we have the right plan to achieve all of this. We're putting an even greater focus on fixing leaks, reducing the number of times we interrupt our customers' water supply and reducing sewer flooding.''
While Severn Trent has the lowest bills in Britain, the company says it understands people sometimes struggle to pay and there is help available.
Liv explains: ''If you're having financial difficulties then please speak to us as we have a wide variety of schemes to help. We can help you to manage your payments with weekly or fortnightly payment plans. Or if you live alone and can't have a meter installed; then we can offer you a Single Occupier Assessed Charge, which is a cheaper alternative.
''In addition, we have schemes such as Water Sure, Water Direct and a grant scheme called the Severn Trent Trust Fund.''
More details about our schemes can be found on our website.