Gloucestershire's Hospitals Get £40m For Improvements
28 March 2018, 05:00 | Updated: 28 March 2018, 08:45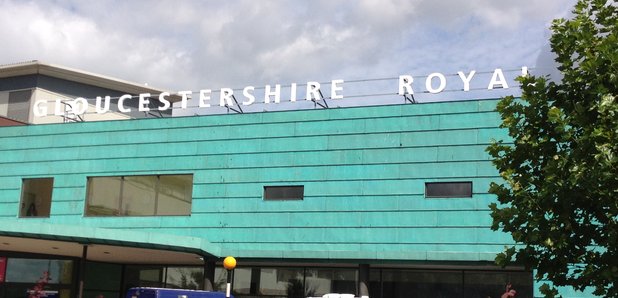 Gloucestershire NHS Hospitals Trust has been awarded £40m of additional funding to modernise and improve facilities at both the Gloucestershire Royal and the Cheltenham General Hospitals.
Cheltenham General will receive two new theatres at the main hospital site off College Road. Once completed, more patients will benefit from surgery at the hospital. The development will result in an improved environment for patients, reduced waiting times and offer better opportunities for clinicians to work together on site, improving the outcome for patients.
At Gloucestershire Royal Hospital the plan is to erect a three-storey building adjoining the Tower Block and Gallery Wing. The ground floor will be fitted out to accommodate orthopaedic outpatients and other diagnostic treatments while the upper levels will accommodate wards with up to 30 beds each. These wards would be linked to the main hospital wards in the Tower Block. This would create the required space ensuring patients who need a hospital stay are cared for on the appropriate specialist ward – enhancing patient care and helping to reduce the patients' length of stay.
The news has been welcomed by Gloucester MP Richard Graham who says he's "Absolutely delighted.''
The trust have been working on a bid for the money for some time, backed by the MP and his Cheltenham counterpart Alex Chalk.
Richard Graham said: "I believe the visit I arranged by Health Secretary Jeremy Hunt last November to see the Hospital, and meet the Chief Executive and Chair to hear the strength of their arguments was an important part of the journey that has led to this successful outcome."
The new funding is for a multi-phase scheme to update both sites. It will provide new facilities including additional theatres and a fracture clinic, and means that Gloucestershire is one of the main beneficiaries in a national announcement of additional hospital investment.