Gloucestershire's police officers given spit guards
5 December 2018, 15:09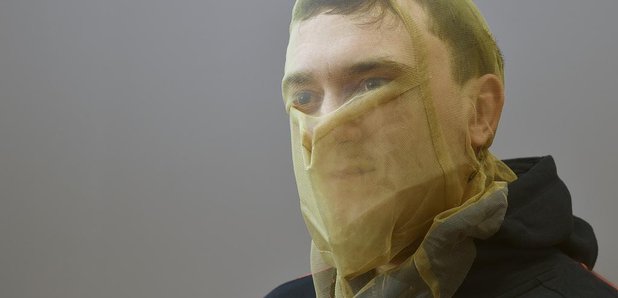 Hundreds of Gloucestershire Police Officers can now use spit guards, to protect themselves from being spat at by suspects.
Following a trial in the force's custody suite earlier this year the guards have now been rolled out onto the frontline, with nearly 300 officers being trained up to use them.
Gloucestershire Police Federation Chairman Mike Harrison, who has been spat at whilst on duty in the past, said the guards are a vital bit of kit for officers. "Spitting at police officers is a vile and abhorrent act.
"Having been spat at myself on a number of occasions and having been through months of blood tests and medication awaiting the all clear, anything to stop spitting is an essential and effective piece of equipment for staff.
"So, we are pleased these guards, which will help protect officers and staff from catching diseases such as Hepatitis, are now being rolled out.
"As a Federation we believe all officers should have access to the necessary and appropriate equipment to do their job.
"We have worked with the force to ensure the roll out takes place as quickly as possible and we are grateful to the Chief Constable and the PCC for agreeing the necessity for and deployment of the guards."
Initially the guards will be kept in police vehicles but if the need arises, they may be made available to individual officers.
"We also hope to see that sentencing for offenders who commit such a vile act is reflected by the courts and treated with the severity it deserves," Mike added.