How to help crying babies
24 April 2019, 16:49 | Updated: 24 April 2019, 16:52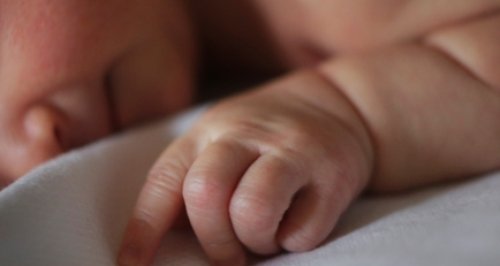 Parents in Gloucestershire are getting extra support on how to cope with crying babies.
This is all part of something called ICON, a national initiative that has now come to Gloucestershire to support parents and carers, teaching them how to cope with a crying baby, without harming them.
It's being delivered by Gloucestershire County Council and the local NHS, who say it's normal for babies to cry, but it's also vital that the response is gentle as research shows some parents can lose control and shake a baby.
This causes abusive head trauma, and results in life changing injuries or even death.
ICON aims to educate parents and carers on how to cope with a crying baby and where they can go for support if they need help. The ICON name comes from the campaign's four key messages for parents:
I - Infant Crying is normal
C - Comforting methods can help
O - It's ok to walk away
N - Never, ever shake a baby
Healthcare professionals across Gloucestershire have received training on ICON and have been working with families to share the ICON messages together with tips on how to cope.
This includes help for dads and other family members or partners.
Sally Unwin, NHS Specialist Midwife said: "Midwives in Gloucestershire will be discussing the ICON message with parents and carers during pregnancy and after the baby is born.
"Before families are discharged from maternity the midwives will discuss with both parents and carers ways of coping with a crying baby. Parents and carers will be given a leaflet with the ICON message and details of further support available."
The ICON team is hosting roadshows across the county for parents and carers to find out more. The roadshows are from 9am to 3pm and are being held at the following locations:
Wednesday 24 April - Gloucester Cross, Gloucester
Friday 26 April - Clock Tower roundabout, Coleford
Monday 29 April - Tewkesbury Morrisons, Tewkesbury
Wednesday 1 May - High Street, Cheltenham
Friday 3 May - Parsonage Street, Dursley
Tuesday 7 May - Market Place, Cirencester
More information about ICON can be found at www.iconcope.org