Illegal tobacco seized in Gloucester
7 September 2018, 10:38 | Updated: 7 September 2018, 10:39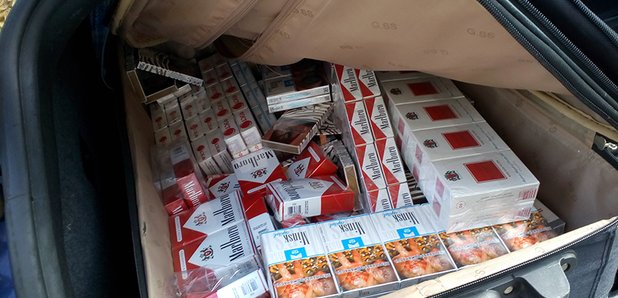 Illegal tobacco worth over £6,500 has been seized in Gloucester.
Trading standards officers found the haul stashed in an Audi Quattro which had been permanently parked in a car park on Sinope Street and used as a storage location to supply illegal tobacco to nearby shops.
A man, who was previously known to them for involvement in illegal tobacco, was stopped as he drove up to the Quattro and began transferring tobacco into it from the boot of his own car.
In total 1447 packets of cigarettes, including counterfeit Richmond cigarettes and 101 pouches of hand rolling tobacco, valued at £6,589 were sized and both vehicles were confiscated by HMRC.