Inspection Of Gloucestershire Police Cells
2 September 2015, 05:00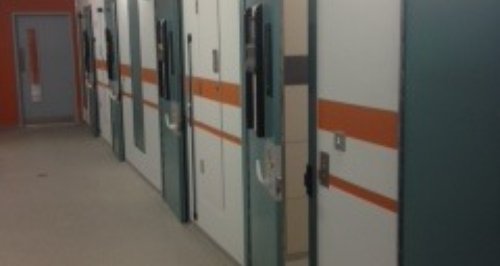 Police custody in Gloucestershire has improved and the facilities are excellent, but some areas require attention.
The findings of an inspection report published by Nick Hardwick, Chief Inspector of Prisons, and Dru Sharpling, HM Inspector
of Constabulary.

A brand new 50-cell custody suite was opened by the force in Quedgeley back in February and although inspectors said the facilities are impressive, they do have some concerns.

They want better partnership to help children who are kept in custody, better monitoring of use of force by staff and on 74 occasions police custody was used as a place of safety for people with mental health issues, when they should have been taken elsewhere.

Nick Hardwick and Dru Sharpling said:

"Gloucestershire had provided excellent custody facilities. The inspection found some areas requiring attention following the recent move, particularly concerning strategic and management oversight. We observed good staff interactions, meaningful risk assessments and reliable processes for safe detention, but these need to be continuously monitored through robust performance management and quality assurance systems to ensure that good standards are maintained. More work was required to ensure good outcomes for children's referral to appropriate accommodation, and for mental health patients who inappropriately end up in police custody. This report provides recommendations to the force and the Police and Crime Commissioner to improve provision further. We expect our findings to be considered and for an action plan to be provided in due course."

In response Assistant Chief Constable Richard Berry said:

"We're pleased that this report identifies the really good work taking place by our custody officers and praises how we identify vulnerability and risk.

"Our new custody suite includes facilities that are second to none and undoubtedly these help us work in a way that gives everyone who comes through the doors the dignity and respect they deserve.

"Of course we recognise there is room for our processes to be improved and work is continuing in those areas to ensure that happens but I think everyone in the Constabulary should be proud of the service we are delivering in what can be a very testing environment."