Cheltenham: Police Look Into Jewellery Scam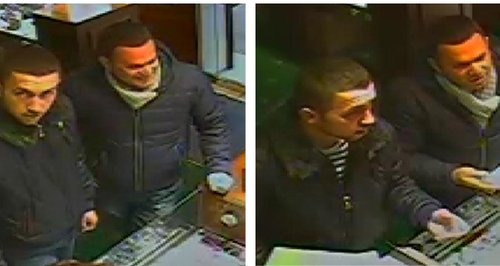 Police have issued CCTV images of two men they want to speak to in connection with a jewellery shop scam.
The incident happened at the business on Cheltenham High Street between 12.15pm and 12.45pm on Saturday January 28.
Two men asked a jewellery shop worker how much they would pay for some necklaces and coins. The shop worker valued them at several thousand pounds but after giving the men the money discovered the items had been replaced with other worthless jewellery.
Anyone who recognises the men in the images should call 101, quoting incident 225 of January 28.