Meet Gloucestershire's New Police Chief
2 May 2017, 05:00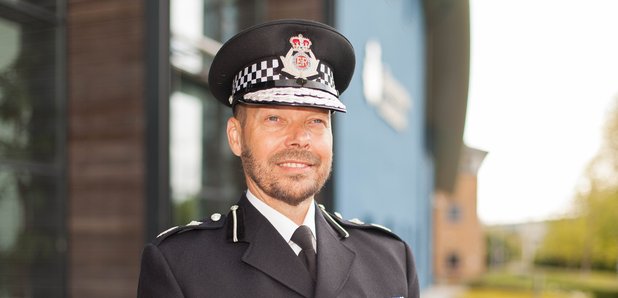 The new Chief Constable of Gloucestershire Police has taken office.
Rod Hansen was appointed Deputy Chief Constable of Gloucestershire in May 2013 following a long career with Avon and Somerset police.
He was then asked by the Police and Crime Commissioner, Martin Surl, to take over as Chief following the retirement of Suzette Davenport in April 2017.
Mr Hansen has been a hostage negotiator since 1998 and for a number of years was the South West Regional Co-ordinator for negotiating. He was course director for the regional negotiators course and in October 2003 trained negotiators within the Greek police service in preparation for the 2004 Olympic Games in Athens.
He is also the Chief Police Advisor to the military Joint Task Force Headquarters (JTFHQ) and part of a multi-agency team of non-military advisors working closely alongside colleagues from the Stabilisation Unit, Department for International Development, Foreign and Commonwealth Office and a variety of volunteer and charitable groups.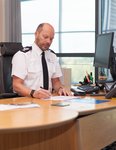 Nationally, Mr Hansen is the current police service lead for mounted policing and police dogs and has been heavily involved for many years in a number of charities.
On starting his first day as Chief Constable for Gloucestershire, he said: "I am delighted to have been given this opportunity. It's a privilege to work in policing and particularly in the county of Gloucestershire.
"Over the next twelve months I want to provide security, stability and vision for the Constabulary, in order to deliver high quality services within budget.
"I believe policing starts and ends in our neighbourhoods and one of our 'must wins' is around redefining what neighbourhood policing looks like in the twenty first century. It is no secret we have seen a change in demand, a heightened security state and reduced budgets but all my officers and staff want to provide the best possible service to you.
"We may be scarce on resources and money but we are rich on great people who come to work every day, on many occasions putting themselves in harm's way, to serve the people of Gloucestershire. I am very much looking forward to working with them to make our county a safer and better place to live, work and visit."