Churchdown: Man Jailed For Child Abduction
6 February 2015, 14:20 | Updated: 6 February 2015, 14:24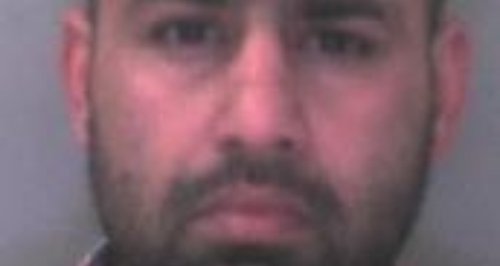 A 30 year-old man has been sentenced to six years in jail after being convicted of sexual activity with a child and child abduction.
Davinder Singh, of Coriander Drive, Churchdown, Gloucester, pleaded guilty to the charges and was sentenced at Taunton Crown Court.
Singh met a 13-year-old girl through Kik messenger in May 2014 and they sent each other messages over the course of a week before mobile numbers were exchanged.
Singh, who worked as a delivery driver, travelled from Gloucester to meet the girl at her home in the Mendip area, before arrangements were made for him to take her back to his home in Gloucester.
The girl was reported missing and following our inquiries she was located in Swindon with Singh. He was arrested and charged with child abduction and sexual offences.
Det Insp Phil Jones said: ''We're committed to protecting children and young people.
''Social media, online applications and games are part of the daily life of children and young people so it's vital we promote the safe, responsible and positive use of digital technology.
''We need to empower children and young people with the knowledge to use the internet safely and ensure they remain protected from predatory offenders like Singh.
''We also want to send a message to offenders that they aren't anonymous when using the internet and if they commit crimes like this they can expect to be caught and brought to justice.''