More Buses For Gloucester
6 August 2015, 05:00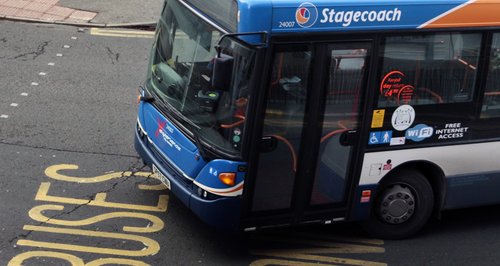 Stagecoach have announced service changes coming in to play at the end of August and the start of September for many bus routes across Gloucester and the Forest of Dean.
They're increasing the number of services in a bid to keep up with demand across busy routes, whilst some of the services will also see additional buses supplied at times where there previously hasn't been a bus at all.
A 50% increase in the number of buses on Service 12 to Quedgeley will mean that the frequency will increase to every 10 minutes throughout the daytime and every 30 minutes during the evening and on Sundays. The route around Quedgeley is also adjusted as part of the change.
Most Gloucester city routes 1, 2/2A, 8 and 9 will see an earlier first journey throughout the week and improvements to punctuality. On Sundays the frequency on route 2 will be doubled to every 30 minutes.
Service 33 between Gloucester, Ross and Hereford will gain an hourly all day service in place of the current off peak 2 hourly frequency. The new journeys will operate via Huntley, Longhope, Mitcheldean and Lea as service 33A.
The Gloucester to Cheltenham nightbus, service N94, will be doubled in frequency to every 30 minutes. The late night and early morning service operates on Friday night / Saturday morning and on Saturday / Sunday morning until about 0400 with a single fare of just £3.
The changes also include an additional journey during the afternoon peak between Gloucester and Coleford on service 23.
Managing Director Rupert Cox said:
"The introduction of improved frequencies on many routes has come about as a result of suggestions and ideas from customers plus continued increases in bus use around the city. This is great news in many ways, but more so for passengers who will be able to get a bus more frequently than they currently can and will even find buses starting earlier and finishing later than they do now. The changes are being rolled out at the end of the month and we look forward to accommodating more customers than ever before."