New plans to revamp Kings Quarter in Gloucester
5 September 2018, 09:47 | Updated: 5 September 2018, 09:51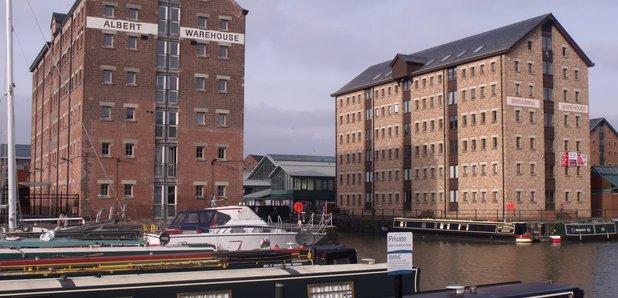 People in Gloucester are being asked for their views on Kings Quarter ahead of planning application being put in later this year.
A public consultation will take place in various locations around the city centre from September 27-29 before the plans are put on continuous display for further comments.
The proposals will include the complete redesign of Kings Square resulting in a more welcoming and visitor friendly area that can hold a wide range of events and performances.
Also included within the planning application will be the initial proposals for Market Parade and the new 'Cathedral View' pedestrianised street linking Kings Square and the railway station as well as a refurbished and repurposed Kings House.
It is being proposed that Kings House will become a centre for a new hub supporting start up and the growth of creative businesses. The move aims to provide support to the creative industries in Gloucester and make it easier for younger people to find work in the growing sector.
The creative industries are one of the UK's fastest growing and contributed a record £92billion to the national economy according to the most recent figures.
The plans to overhaul Kings Quarter are part of wider efforts to revamp the north of the city complemented by the new state of the art bus station and proposals to improve the railway station and its surroundings, including the subway to Great Western Road.
This project was recently given a boost following a successful application by Gloucester City Council and Great Western Railways to the GFirst Local Enterprise Partnership Growth Fund, for a grant of £3.75m to improve connectivity between the Kings Quarter and the Railway Station.
Paul James, Leader of Gloucester City Council said: "The City Council took the bold decision to take back control of the Kings Quarter development rather than relying on others and we have been working hard to produce a scheme that is commercially viable and right for the city. What we are proposing reflects the changing nature of the city centre in the light of how the retail world is evolving. The message we had loud and clear from previous consultations is that people want to see Kings Square stay as a public space for events and activities and that is what we are doing. More importantly, people want to see it delivered after years of waiting and my ambition is to be on site next year, so it really is important that people give their views on the detailed design of the square and the plans for the wider area."