Official Opening Of Pittville Student Village
5 April 2018, 06:00 | Updated: 5 April 2018, 09:58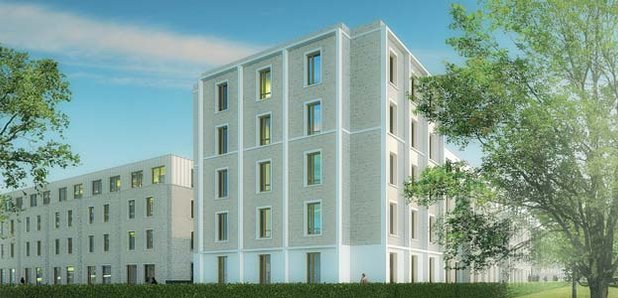 The £38m Pittville Student Village in Cheltenham is being officially opened.
The student village opened in September for 2018's first year students, ready to start their student lives at the University of Gloucestershire.
The complex has 600 rooms, a reception area, a gym, a bar, a shop a refectory, and a faith space with a bus service that goes to all the other sites. These facilities are all available to the public as well as the students living there.
Phillip Duggleby, the general manager of Uliving Gloucestershire helped design the student village, just a short walk away from Pittville Park and Cheltenham Racecourse, home to some of the region's biggest festivals and events.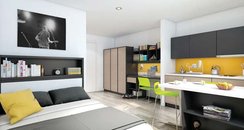 He told HEART it has everything students would need: "We've made sure that how the students want to live here, not how they should, but how they want to, is an intergral part of the build."
The first year students moved in to their new home back in September for a real university experience with a sense of community. They want parents to be reassured that their children are in a safe place to live.
He continued: "We want those parents to leave here in the knowledge that they're not abandoning their son or daughter, and that they are safe and secure."
"Not only that, they'll do well on their course because with the university fees they obviously want them to do well. Success is also very important for a parent who may be fitting that bill. It's about safe and secure and they'll actually enjoy themselves. I think people do better at university when they're enjoying themselves."
There will be music, drinks, canapés, and the celebratory display of over 150 years of art education in Gloucestershire.
The university's art collection has pieces by PJ Crook, Cornelia Parker, Peter Thursby and the world-famous 'The Golden Boy' bronze bust of former Rolling Stones founding member, Brian Jones.
Alumni, PJ Crook, is an internationally acclaimed painter and sculptor whose work features in collections across the world. She attended the Gloucestershire College of Art and Design.