Parents Convicted Over Death Of Gloucester Baby
10 May 2018, 14:28 | Updated: 10 May 2018, 15:04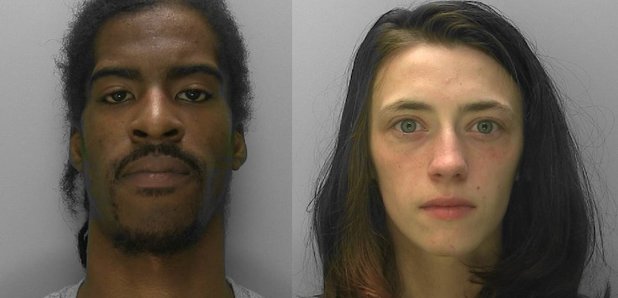 The parents of a three-month-old boy who died after suffering a brain injury have been convicted over his death.
Bristol Crown Court was told Ah'Kiell Walker had injuries indicative of being shaken, including damage to his eyes and had suffered fractured ribs. He had also either been submerged in water or was fed water through a bottle with a cut teat to increase the flow which injured him in the same way as if he had been submerged.
He was found naked, cold, soaking wet and breathing abnormally by paramedics at the family home in July 2016.
His health did not improve and tests revealed that he was brain dead. His treatment was stopped at Bristol Royal Hospital for Children the following afternoon.
Parents Alistair Walker, 27 and 22-year-old Hannah Henry had denied manslaughter, causing or allowing the death of a child and cruelty to a person under the age of 16. However, following an investigation by Gloucestershire Constabulary and a five-week trial at Bristol Crown court, both parents have been convicted for their involvement. Walker was found guilty of manslaughter and cruelty to a person under the age of 16 and Henry was found not guilty of manslaughter, but guilty of causing or allowing the death of a child and cruelty to a person under the age of 16.
After the trial, Chief Inspector Richard Pegler, the senior investigating officer in the case from Gloucestershire Constabulary, said: "Ah'Kiell was a beautiful baby boy and his death is a tragic loss.
"This was a complex and difficult case as we don't know precisely what happened that morning, there are only two people who do, but what we do know is that Ah'Kiell's death was not natural or readily explained and that his injuries were indeed non accidental.
"I would like to pay tribute to the paramedics and other medical professionals in this case who clearly did their very best for Ah'Kiell, to suggest otherwise is disingenuous in my view.
"Although many would not want to think it, the sad reality is that Henry and Walker were responsible for Ah'Kiell's death."
The pair have been remanded in custody ahead of sentencing on June 1st.