Planning The Future Of Cheltenham
22 June 2015, 16:14 | Updated: 22 June 2015, 16:18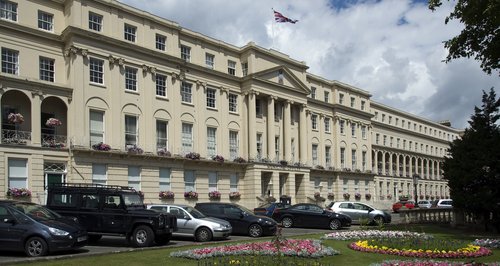 People in Cheltenham are being asked how the town should be developed over the next 15 years.
A new Cheltenham Plan is being put together by the Borough Council, looking at supporting the town's economy, the work of the Cheltenham Development Task Force, protecting and conserving the town's built heritage and recognising the importance of parks and gardens.

The plan will be used to help make decisions on planning applications and will be a key part of 'place shaping' Cheltenham.

There are two public events where planning officers will be available os discuss this consultation in depth

Saturday 4 July - 12-6pm - the Midsummer Fiesta, Montpellier Gardens
Saturday 18 July - 10am-4pm - the Regent Arcade

Tracey Crews, head of planning, says: ''If you live, work or visit Cheltenham it's important to have your say on how you believe the council should be working on this plan.

''We also want to hear your views on the location of new housing and local green spaces in the town; on brownfield sites in Cheltenham that you believe should be regenerating; or open and green spaces that deserve national level protection.''

Cllr Steve Jordan, leader of the council, says: ''It's important that we try to get the right balance between the need for homes and jobs while protecting the green spaces that make Cheltenham the place it is. Planning can play an important role when creating and safeguarding jobs in Cheltenham. The plan reviews the issues we currently face and proposes possible planning solutions to help us become more competitive, deliver more jobs and increase economic productivity.

''It's vital that members of the public have the opportunity to engage with us in shaping this plan right from the start.''

The Cheltenham Plan will complement the Joint Core Strategy (JCS) by effectively 'filling in the details'. It will not, for example, decide on the level of growth that should take place in the borough, or where major strategic developments should take place - that will be set out in the JCS.

Find out more here.